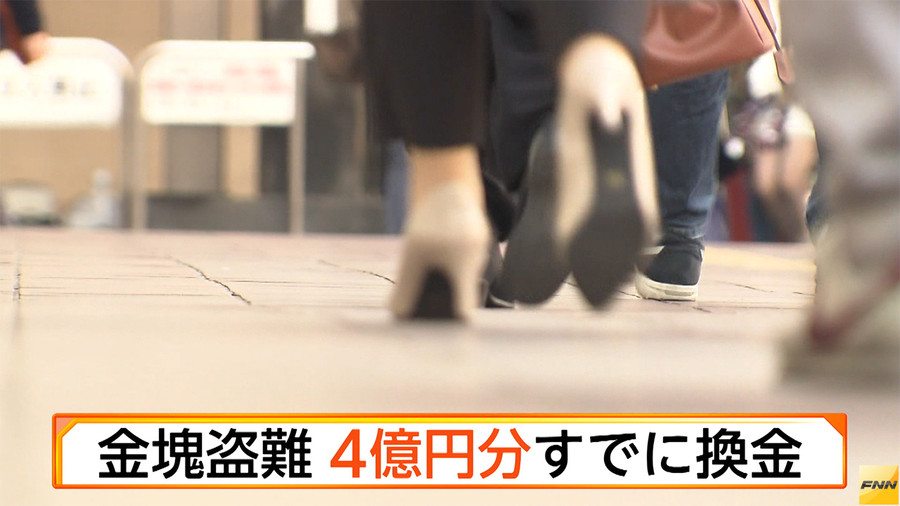 FUKUOKA (TR) – Sources with the Fukuoka Prefectural Police have revealed that a portion of the 600 million yen in gold bars stolen by thieves dressed as police officers in Fukuoka City last year has been sold, reports Nippon News Network (Mar. 6).
The sources revealed that police on Sunday searched a location related to a dealer that purchased bars valued at around 400 million yen. The dealer, located outside the prefecture, possibly knew the gold had been stolen, the sources said.
The theft took place in July near JR Hakata Station. According to a previous report, at least four men who falsely announced themselves as "police" were seen in the footage greeting persons in possession of the gold under the premise that they were engaging in a smuggling investigation.
When stopped by the thieves, the victims were transporting the gold, weighing more than 100 kilograms, to a shop for sale. Under the guise of an inspection, the thieves took custody of the gold, which was packaged in attache cases, and fled the scene by car.
According to investigative sources, the sale of the gold took place within one week of the theft.