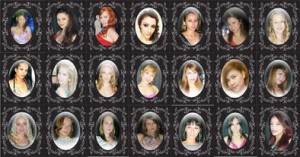 The bust this week of a dance club for offering live nude shows could very well be an indication that such venues are raising the level of eroticism as the nation's economic fortunes continue downward, reports evening tabloid Nikkan Gendai (Dec. 12).
Kyoto Prefectural Police on Wednesday morning arrested Motohiko Shioda, the 47-year-old manager of theater Malacanang Palace, located in the Gion district, and stripper Yuko Mizumoto, 41, on charges of public obscenity.
The club holds a number of types of shows, including enka, pole dancing and samba performances. Hostesses from Malaysia, Brazil, Bolivia and, of course, Japan serve customers.
"It's a cabaret that holds between 40 and 50 people," says a person with knowledge of the investigation. "Mizumoto was the only stripper (on that day). She earned tips from the members of the audience."
According to Nikkan Gendai, the performances had become popular in recent months. In September, an undercover investigator infiltrated the club and confirmed the violations.
"At the time of the raid, there were about 20 customers present," says the aforementioned source.
Fuzoku writer Taizo Ebina tells the paper that law enforcement upped its scrutiny on cabarets and strip theaters after a middle-aged stripper at a "show pub" gained huge popularity around a decade ago for deftly manipulating a blowgun with her nether area. Since then, there had been a shift toward cleavage and panty displays.
"Russian and Romanian girls will hit the stage in bikinis," says Ebina. "As the show goes on, the bra cord will slacken a bit and the audience will get a glimpse of a breast. For girls wearing a leotard, it will be small enough to get a quick view of her nether region when she spreads her legs 180 degrees."
A fleeting glimpse of pubic hair is also possible.
"Descriptions of these shows would hit the Internet, and (the venue) gained popularity with readers," says Ebina.
Nowadays, the writer surmises, establishments are not thriving under the economic initiatives of "Abenomics" and are increasing their erotic offerings to keep customers coming.
"There are 'take-out' places where customers can compete in rock-paper-scissors sessions with one another for the privilege of engaging in sex with a former sex worker upon a counter," says Ebina. "If one promotes such a place under the name 'Benten' (the goddess of arts and wisdom), the customers tacitly know it is a 'touch' venue and their patronage is assured." (A.T.)
Source: "Sutorippu tekihatsu…fukeikide esukareto inshoku-ten no 'misemono,'" Nikkan Gendai (Dec. 12, page 9)
Note: Brief extracts from Japanese vernacular media in the public domain that appear here were translated and summarized under the principle of "fair use." Every effort has been made to ensure accuracy of the translations. However, we are not responsible for the veracity of their contents. The activities of individuals described herein should not be construed as "typical" behavior of Japanese people nor reflect the intention to portray the country in a negative manner. Our sole aim is to provide examples of various types of reading matter enjoyed by Japanese.