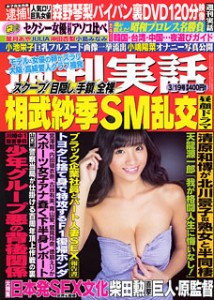 Last month, Osaka Prefectural Police busted an elite dating club on charges of brokering prostitution.
Officers took Shunryo Yonahara, the 62-year-old male manager of Essence Club Osaka into custody for allegedly introducing two women to a male dentist (56) and office worker (44) for sexual encounters on two separate occasions in January.
Speculation in the pages of Shukan Jitsuwa (Mar. 19) is that since the high-end club targeted wealthy men a leak of customer names could prove to be highly embarrassing.
Essence Club Osaka sought elite males over the age of 35 with an annual income over 10 million yen. Successful applicants, which included doctors, lawyers and athletes, were required to first pay an initiation fee of 30,000 yen and submit a photo ID.
"This identification was a stalker-prevention measure for the women with the expectation being that it remain confidential," says a writer in Osaka covering the fuzoku (sex-related) trade.
The club promoted itself as an escort service for visits to restaurants and trips, but its business was clearly based on the world's oldest profession. For an introduction to a female, a male member paid the club a referral fee of 20,000 yen. The referred woman then received between 30,000 and 50,000 yen from the customer for the session.
Upgrading to a VIP membership (for 200,000 yen) allowed for introductions to the club's elite collection of models, college students, office ladies and actresses willing to sleep their way to success. The club's roster included a total of 170 women aged between 19 and 48.
"In the case of female members, there was no charge to join," says the aforementioned fuzoku writer. "Since the club only accepted a select number of applicants, the quality of the ladies of was very high."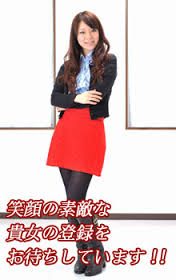 The business began in Kobe in 2006. Two years later, its office moved inside an apartment located near JR Shin Osaka Station.
"I did it to make a living," manager Yonahara was quoted by police.
It appears to not have been a bad one at that. Over the past five years, a bank account connected to the suspect received 43 million yen in fees from the 240 male members listed on the books of the club.
Shukan Jitsuwa believes this story could develop further.
"The police should have their hands on the IDs," says a local news reporter. "However, whether such information has leaked outside (the investigation) is not known. A few celebs must be more than a little nervous right about now." (K.N.)
Source: "Moderu joyu no tamago mo toroku shokai-ryo 20 man-en no Osaka kokyu aijin kurabu tekihatsu," Shukan Jitsuwa (March 19, page 204)
Note: Brief extracts from Japanese vernacular media in the public domain that appear here were translated and summarized under the principle of "fair use." Every effort has been made to ensure accuracy of the translations. However, we are not responsible for the veracity of their contents. The activities of individuals described herein should not be construed as "typical" behavior of Japanese people nor reflect the intention to portray the country in a negative manner. Our sole aim is to provide examples of various types of reading matter enjoyed by Japanese.