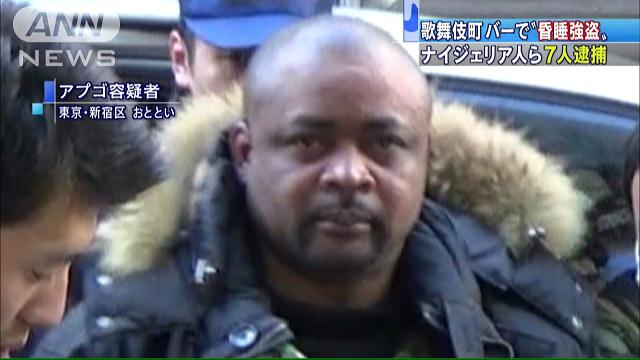 On Monday, Tokyo Metropolitan Police arrested Benett Abugo, the 49-year-old manager of hostess club Angel Heart, which is located in the red-light district of Kabukicho, for the alleged involvement in a series of incidents in which male customers have been drugged and robbed.
In one case on November 22, a hostess at Angel Heart spiked a tequila drink of high alcohol content with a sleeping powder and served it to a 41-year-old male customer. The drugged victim was then taken to a nearby convenience store ATM, where 370,000 yen was withdrawn.
Officers also arrested six other employees, including Japanese and Russian hostesses.
Evening tabloid Nikkan Gendai (Feb. 4) says that the arrest is an example of how foreigners are increasingly active in pulling such scams in the red-light district.
Lee Xiao Mu, a guide to Kabukicho from China, restaurateur and author of "The Chinese Girls of Kabukicho," tells the newspaper that Chinese and Nigerians scam artists target other foreigners.
"With the increase in tourists to Kabukicho, more Nigerians and Chinese than Japanese are pulling scams," says Lee.
Since February of last year, police are aware of 11 cases at Angel Heart in which similar tactics were used to rob customers of approximately 3.7 million yen. An investigator tells Nikkan Gendai that Abugo is believed to have participated in the theft of more than 200 million yen in various crimes over a five-year period.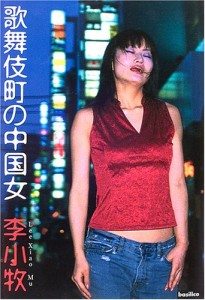 Over the past few years, police have accused a number of Nigerian proprietors of Kabukicho clubs of running similar scams, says Tokyo Sports (Feb. 4). In 2012, officers busted a club in which the Nigerian manager is believed to have swindled roughly one billion yen out of customers over a six-year period. The following year, police arrested a 44-year-old Nigerian club manager who was suspected in the theft of roughly 300 million yen.
Lee says that especially popular nowadays are ruses in which a Chinese visitor is lured into an establishment through the promise of entertainment by "an adult video actress."
"A lot of foreigners who don't speak Japanese are getting cheated and being forced to accept the situation," says Lee. "So the cheaters are making a killing."
Source: "Kabukicho kurabu tekihatsu akutoku gaikoku hito keiei-sha no bottakuri teguchi," Nikkan Gendai (Feb. 4)
Note: Brief extracts from Japanese vernacular media in the public domain that appear here were translated and summarized under the principle of "fair use." Every effort has been made to ensure accuracy of the translations. However, we are not responsible for the veracity of their contents. The activities of individuals described herein should not be construed as "typical" behavior of Japanese people nor reflect the intention to portray the country in a negative manner. Our sole aim is to provide examples of various types of reading matter enjoyed by Japanese.