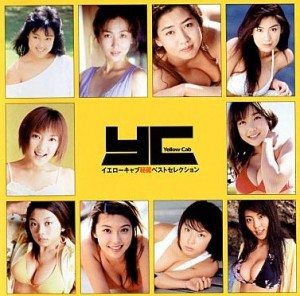 The suicide last week of the president of the Yellow Cab talent agency is a sign of the turbulent times facing the gravure industry, reports Yukan Fuji (June 30).
Takanori Obenata, 58, was found hanged the afternoon of June 28 at the company's offices in the Minami Aoyama district of Minato Ward. He discovered hanging from a necktie and vinyl cord in an office toilet by a staff member at approximately 3:20 p.m. He was rushed to a nearby hospital, where he was pronounced dead.
Financial trouble could have been a factor. "He started having money problems about two years ago," says an acquaintance. "He accumulated a debt of 500 million yen."
Yellow Cab, whose company is known for its busty gravure, or pin-up, idols and models, was founded in 1980 and rose to prominence over the next two decades. Its current roster includes such top-name models as Eiko Koike and Eriko Sato. Obenata took over as president in 2006.
Yukan Fuji says that the gravure business is struggling as the emergence of younger idol groups is having a large impact. "In the battle for sales inside the pages of manga books, groups like AKB48, whose members sing and appear in bikinis, are winning out for jobs," says an employee in the entertainment industry. "And sponsors are breaking off ties due the economic downturn. Overall, there is a general subsidence in the industry."
As a result, there are many down-and-out idols. "In Roppongi and Nishi Azabu," says the aforementioned employee of two nightlife areas of Tokyo, "struggling models and entertainers are taking up work as bar hostesses. Some of them are even taking up jobs at sex clubs."
Anonymity is generally guaranteed at these operations. However, leaks do occur.
"The ex-wife of a certain male celebrity had just returned to show business when she enrolled in a deri heru (out-call sex) operation in the Kanto area," says a different industry employee. "One customer later started blabbing on the Internet, and that's how the word got out."
In metropolitan areas, adult video (AV) production companies and sex clubs are included in the operations of some entertainment agencies. "Some companies will put entertainers and gravure idols to work in sex clubs or AV flicks once they reach their 'expiration date,'" says the aforementioned industry insider. (K.N.)
Source: "Ieroo kyabu shacho jisatsu ga imi suru mono kukyo guradoru ha AV, fuzoku mo," Yukan Fuji (June 30)
Note: Brief extracts from Japanese vernacular media in the public domain that appear here were translated and summarized under the principle of "fair use." Every effort has been made to ensure accuracy of the translations. However, we are not responsible for the veracity of their contents. The activities of individuals described herein should not be construed as "typical" behavior of Japanese people nor reflect the intention to portray the country in a negative manner. Our sole aim is to provide examples of various types of reading matter enjoyed by Japanese.