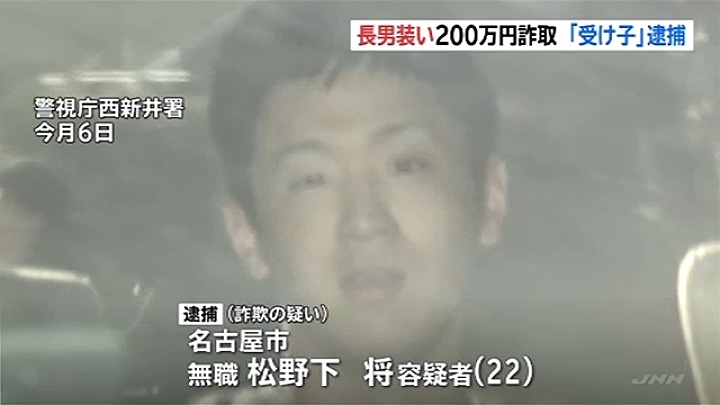 TOKYO (TR) – Tokyo Metropolitan Police have arrested a suspected member of a fraud ring over the swindle of 2 million yen from an elderly woman living in Adachi Ward last year, reports TBS News (Apr. 9).
In February, the woman, 75, was told by a person posing as her son on the telephone that he needed money to cover the loss of cash that had been placed inside a lost bag.
Tasuku Matsunoshita, a 22-year-old resident of Nagoya, later arrived at the residence of the victim and collected 1.5 million yen in cash. He also received another 500,000 yen from the account of the woman.
Matsunoshita, who has been accused of fraud, admits to the allegations. "I did it for the repayment of debts," the suspect was quoted by the Nishi Arai Police Station.
Matsunoshita surfaced as a person of interest for police after he was found to have communicated by telephone with another member of the ring already in custody. Police believe that the suspect was behind at least six other cases.