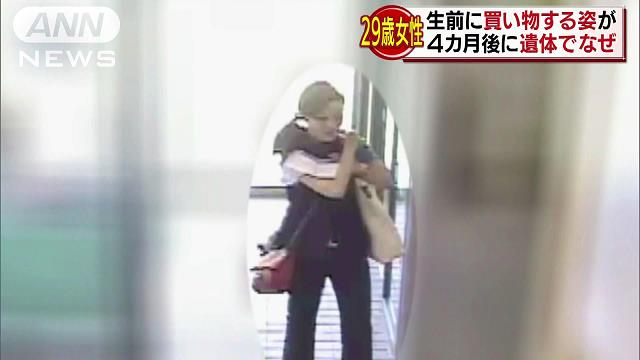 FUKUOKA (TR) – Fukuoka Prefectural Police have released an image showing a 29-year-old woman whose dismembered corpse found in a river in Kitakyushu City last year in hopes of obtaining information about the case from the public, reports the Sankei Shimbun (June 8).
On Friday, police released an image from security camera footage showing Harumi Tonoike, whose severed corpse, including her skull and several bones, was found in the Yoshida River near a residential area in Kokuraminami Ward in September.
An examination of the bones revealed that they had been cut, police said at the time. Police later revealed that the results of a DNA analysis confirmed that the body belongs to Tonoike, a resident of the town of Soeda.
The residence of Tonoike, who lived alone, is approximately 30 kilometers away from where her body was discovered. A missing persons report was not filed on her. As well, her residence was found to have not been ransacked, police said.
Tonoike went missing in June of last year. The image shows her carrying a bag in an undisclosed location in the prefecture around that time. Standing 151 centimeters tall, she has a tattoo of the cross on her left arm.
Also on Friday, officers from the Kokuraminami Police Station distributed information sheets to the public at a location near where her body was found. The case is being treated as abandoning a corpse.