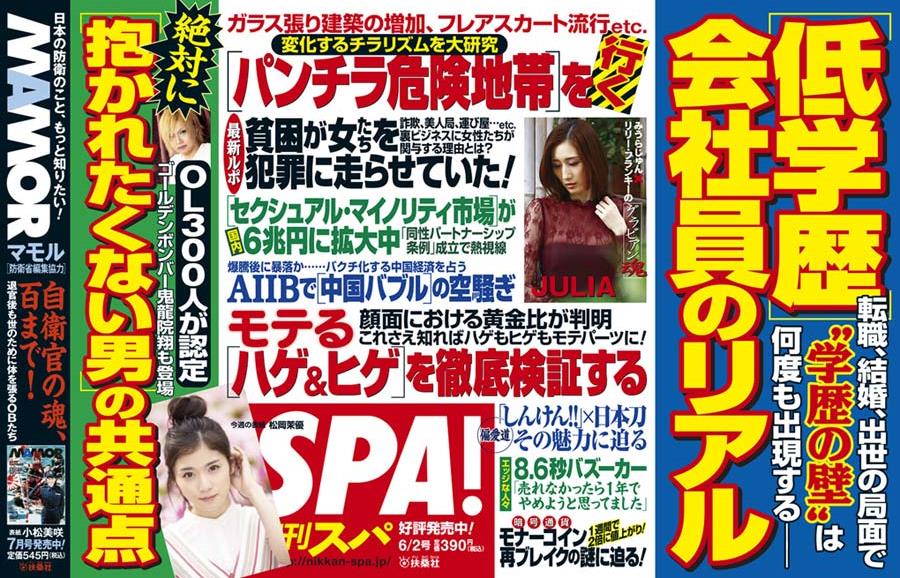 The results of a market study released in April by advertising firm Dentsu indicated that the contribution to the consumer market in Japan by sexual minorities, which comprise 7.6 percent of the population, totals 5.9 trillion yen annually.
In a special report dedicated to goods and services for those who are lesbian, gay, bi-sexual or transgender, weekly tabloid Spa! (June 2) includes an out-call sex business that is not only targeting local ladies but also gaijin gals as well.
In 2012, Yuri Shinjuku started operations in the Kabukicho red-light district of Tokyo's Shinjuku Ward. Following the opening in April of the Toho Shinjuku Building, which includes a replica of Godzilla's head visible from the street, the area has experienced a surge in foreign tourist activity.
Such a development has been beneficial for Yuri Shinjuku since, according to proprietor Seiya Tanaka, foreign ladies find Japanese women attractive.
"With small bodies, black hair and beautiful skin, Japanese girls are popular with European and American women," Tanaka tells the magazine, "and we've experienced a boost in clients."
The operation has about 30 girls on the books. "All of them are lesbian," assures Tanaka, who herself is bi-sexual.
Over a one-year period after opening, Tanaka frequently visited the Shinjuku 2-chome gay quarter — located near Kabukicho — to get a better feeling for what lesbian women want. There were growing pains at first.
"Since we serve customers in their 30s and 40s, we received some complaints about the inexperience of our young girls, such as, 'Why didn't she align the shoes (at the hotel entrance)?'" Tanaka remembers.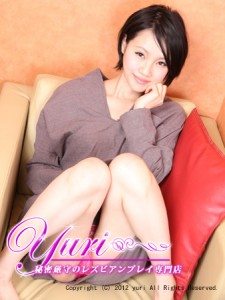 Yuri Shinjuku functions as a "delivery health" operation, dispatching attendants to customers in hotel rooms. A 60-minute trial course is available for 20,000 yen. Membership and hotel fees are extra. Customers can request that the attendant be attired in a special costume or utilize a particular sex toy, such as a vibrator.
According to a report issued in January by the Japan National Tourism Organization (JNTO), a record-high 13.4 million foreign tourists visited Japan in 2014. This figure represents an increase of 29.4 percent percent over the year before.
Tanaka is considering adding an English section to Yuri Shinjuku's Web site.
"We do not tolerate customers who are lax as far as appointment times, but that's it," she says, "we do not discriminate based on sexuality, race or anything else."
The JNTO could not define omotenashi — meaning hospitality — any better. (A.T.)
Source: "[Sekusharu mainoriti ichiba] ga kokunai 6cho-en ni kakudai-chu," Spa! (June 2, page 31)
Note: Brief extracts from Japanese vernacular media in the public domain that appear here were translated and summarized under the principle of "fair use." Every effort has been made to ensure accuracy of the translations. However, we are not responsible for the veracity of their contents. The activities of individuals described herein should not be construed as "typical" behavior of Japanese people nor reflect the intention to portray the country in a negative manner. Our sole aim is to provide examples of various types of reading matter enjoyed by Japanese.