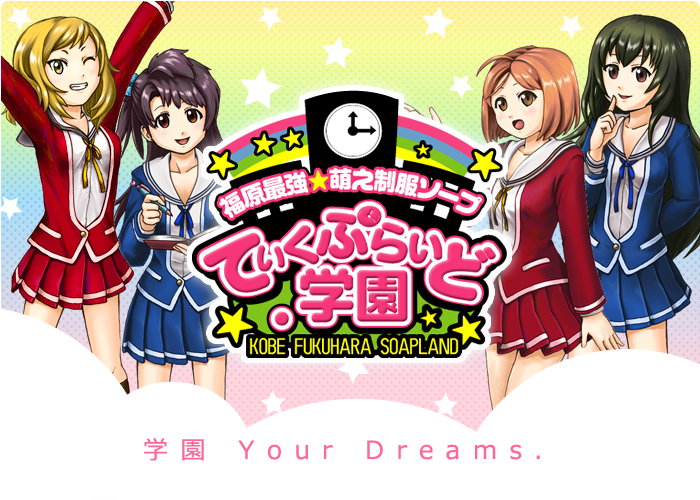 At around 3:40 a.m. on Sunday, an explosion tore through the Take Pride Academy soapland bathhouse, located in the Fukuhara entertainment area of Kobe, Hyogo Prefecture.
A total of 40 square meters on the first and basement floors of the reinforced concrete structure was damaged in the subsequent blaze, which required two hours to extinguish. Three male employees, aged in their 20s and 30s, received serious burns to their arms and faces, while a 45-year-old man suffered minor injuries to his face. A female also suffered from smoke inhalation.
Tokyo Sports (Jan. 7) is not surprised — severe restrictions on upkeep of soapland facilities across Japan are making the establishments fire hazards.
"Soapland bathhouses in Kobe have an image of being prosperous," says an employee in the fuzoku trade, which is the commercial sex industry. "But in Fukuhara there are a lot of soaplands inside old buildings."
This is due to the fact that ordinances regarding renovation work are enforced in a manner that do not encourage such modifications.
In 2008, a fire at a soapland in Sapporo's Susukino district resulted in a death. The club had previously received a request from the local fire department to comply with fire regulations but failed to do so.
The reason is that should a business make such changes as dictated by the law it is likely to be deemed a new establishment and subsequently be banned from operating. According to Tokyo Sports, this is a nationwide problem.
"For the authorities, this is a means for implementing a clean-up of sex businesses," says the employee. "They place a priority on that (over the existence of safe structures)."
As to the cause of the blast at Take Pride Academy, prefectural police said that gas from a spray can being used by an employee in the basement had been ignited by a lighter.
Tokyo Sports says that the incident occurred during the season of himehajime, or first sexual encounter of the year, and believes more consideration should be taken for customer safety. (K.N.)
Source: "Soopu boka taisaku no kaiso wo habamu no kabe," Tokyo Sports (Jan. 7)
Note: Brief extracts from Japanese vernacular media in the public domain that appear here were translated and summarized under the principle of "fair use." Every effort has been made to ensure accuracy of the translations. However, we are not responsible for the veracity of their contents. The activities of individuals described herein should not be construed as "typical" behavior of Japanese people nor reflect the intention to portray the country in a negative manner. Our sole aim is to provide examples of various types of reading matter enjoyed by Japanese.