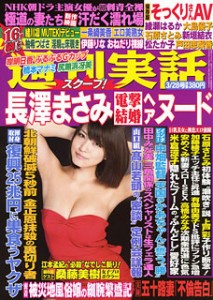 The arrest earlier this month of a 38-year-old male for filming the activities inside an erotic bathhouse in the Fukuhara entertainment area of Kobe, Hyogo Prefecture has the denizens of the district on edge, reports Shukan Jitsuwa (Mar. 28)
On March 5, the suspect was taken into custody after the discovery of a hidden camera inserted from the underside of the establishment's structure via a ventilation fan. An employee heard a strange noise and seized the device.
"When it comes to the market for peeping photos of women, it is not unusual for this kind of camera preparation to take place," says a reporter on the city desk of a newspaper. "But I've never heard of a camera being inserted from underneath. To do that properly, some field work at the shop beforehand was likely necessary."
When pressed for a motive, the suspect did not offer any information.
"These types of guys are on the rise and causing trouble," says a person working in the Fukuhara district. "If the club's becomes known it will be a huge negative, publicity-wise."
For the awa hime, or foam princesses, working in the area, this incident is not easing their continuing fears.
"A black market for videos of women employed as soapland girls and escorts in Fukuhara has recently sprung up," says the aforementioned reporter. "There are a lot of fans of authentic footage. With new material likely to hit the market, the female employees need to be on guard."
A writer covering the underground DVD trade says that most of the material out there now comprises scenes that have been staged, but real images of soapland ladies and call girls from Fukuhara are starting to emerge.
"Shops will work to settle cases on their own without law enforcement," says the writer. "In this situation, the shop felt it was struggling to keep the situation under control and sought police support." (K.N.)
Source: "Purei kaku shidori taiho ha hyozan no ikkaku awa hime ga obieru soopu tosatsu eizo," Shukan Jitsuwa (Mar. 28, pages 44-45)
Note: Brief extracts from Japanese vernacular media in the public domain that appear here were translated and summarized under the principle of "fair use." Every effort has been made to ensure accuracy of the translations. However, we are not responsible for the veracity of their contents. The activities of individuals described herein should not be construed as "typical" behavior of Japanese people nor reflect the intention to portray the country in a negative manner. Our sole aim is to provide examples of various types of reading matter enjoyed by Japanese.