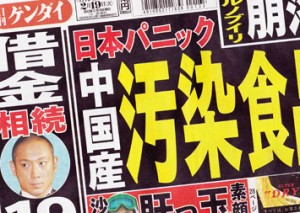 The "Yoru no Sekai Toshidensetsu" (Urban legends from the world of the night) that appears each Monday in Nikkan Gendai continues its quest to confirm or debunk widely disseminated legends related to sexuality.
In the Feb. 19 installment, the columnist asks whether there's any truth to the tale that the sexual position referred to in the West as the "missionary position" was, in fact, disseminated by Christian missionaries.
Apparently there's something to this notion.
"In the era of the voyages of great discovery that began from the 15th century, Spanish and Portuguese missionaries conducted mass conversions in South America," says a journalist said to be on familiar terms with the history of sex positions. "These missionaries were shocked to observe the natives going at it doggy-style even in the daylight hours. So they informed the natives that such a position was intended for animals, and that if they wanted to perform sex in a manner that was suitable to human beings, they should couple in the standard position with the male atop the female. This is how awareness of the position got its start."
The famous Kinsey Reports on human sexuality published by American sexologist Alfred Kinsey in 1948 and 1953 helped to disseminate this story, leading to adoption in Japan of the term seijo-i (standard position) following the end of the Pacific War. (K.S.)
Source: "Seijo-i wa kirisutokyo ga hirometa?" Nikkan Gendai (Feb. 11, page 32)
Note: Brief extracts from Japanese vernacular media in the public domain that appear here were translated and summarized under the principle of "fair use." Every effort has been made to ensure accuracy of the translations. However, we are not responsible for the veracity of their contents. The activities of individuals described herein should not be construed as "typical" behavior of Japanese people nor reflect the intention to portray the country in a negative manner. Our sole aim is to provide examples of various types of reading matter enjoyed by Japanese.