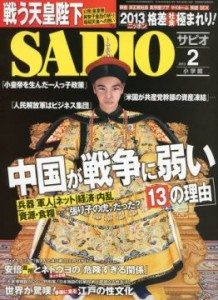 The term joshi-kai — meaning "girl's meet-up" — became a buzzword starting in 2010.
Sapio (February) says that one chain of love hotels is now encouraging joshi-kai participants to conduct their social gatherings inside one of its deluxe rooms.
The magazine asserts that a larger number of women are choosing love hotels for their girls-only social engagements, as opposed to restaurants or izakaya establishments.
Balian, which owns six hotels in Tokyo and Chiba and Kanagawa prefectures, views it as a business opportunity.
Inside the company's flagship property, located in Shinjuku's Kabukicho red-light district, guests, which must arrive in parties of three or more, may choose from nicely appointed rooms that are sized between 37 and 47 square meters, each of which is equipped with one king-size bed and a massage chair.
For the "rest" plan — which can extend for up to five hours — charges average between 3,000 and 4,000 yen per person.
For those seeking to sleep overnight, the "stay" option at the Chiba City location offers a 75-meter room offers two hours of karaoke, a choice of cosmetics, a souvenir photograph, and the use of a private stone-wall sauna and open-air bath for roughly 12,000 yen per guest.
Unlike most love hotel guests, these gals apparently go for the fun, not sex.
"There is a huge bed and sofa for relaxing," a woman in her 30s is quoted, "and with a karaoke system and massage chair installed there is never any chance for boredom. Because it is an economical way to spend four to five hours when compared to an izakaya, women will use it." (A.T.)
Source: "Rabuho joshikai ganbanyoku biyo aitemu soroi izakaya yori yasuagari," Sapio (February, page 90)
Note: Brief extracts from Japanese vernacular media in the public domain that appear here were translated and summarized under the principle of "fair use." Every effort has been made to ensure accuracy of the translations. However, we are not responsible for the veracity of their contents. The activities of individuals described herein should not be construed as "typical" behavior of Japanese people nor reflect the intention to portray the country in a negative manner. Our sole aim is to provide examples of various types of reading matter enjoyed by Japanese.