Th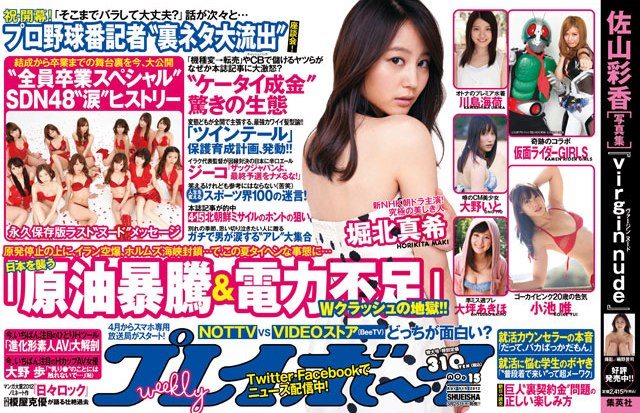 ecap, emergency services arrived at Sora in the afternoon of February 12 to find a third-year high school student lying face up on the floor. She was pronounced dead at the scene. The cause of death was later determined to be acute alcohol poisoning.
According to the Osaka prefectural police, the 27-year-old male owner of Sora discovered the girl at around 12:20 p.m., by which time her body had already gone cold. The employee added that she had started her shift at around 11 p.m. the day before and went to sleep after finishing.
The manager was taken into custody initially for violating the Food Sanitation Act and later for allowing a minor to work after 10 p.m., which is prohibited under the Labor Standards Act. Then on March 7 he was arrested yet again, accused of abandonment while being responsible for a person's protection.
"She didn't drink a lot so I didn't think she would die," he is quoted in denying the allegations. The magazine, however, suspects that the bar was not operating within the bounds of the law.
Sora, located in the Minami area of Osaka's Chuo Ward, is a variation of a hostess club termed a "girl's bar," which are clubs legally registered as after-hours, eating-and-drinking establishments so as to avoid more strict regulations under the Law Regulating Adult Entertainment Businesses.
The strategy of girl's bar operators is to make the establishment appear to be for eating and drinking when in fact near hostess-club services are being supplied. One key is to have the female staff members positioned behind the bar counter, opposite the customers, as opposed to positioned side by side. An important benefit is the ability to stay open past 12:00 a.m., which for a hostess club is illegal under the adult-entertainment law.
The transgressions at Sora are not exceptional. According to Osaka prefectural police, there are 150 such bars in the metropolitan area. Last year, law enforcement made 44 busts, twice as many as the year before.
"That figure is just the tip of the iceberg," says an employee at a fuzoku (commercial sex) guide shop. "Wasn't it at a bar on the same street where Yoshimoto Kogyo celebrity Messenger (Tamotsu) Kuroda received a bill for 250,000 yen and then assaulted the manager in December 2009? In any case, there are a lot of rip-off girl's bars in that area."
To get a feel for the lawless nature of the industry, Weekly Playboy's writer then decides that some undercover work is in order. On a street corner in the Minami district, a pair of female street touts hit him up with an offer of one hour for 2,500 yen. He agrees and is escorted by one of the two, a rather homely girl who resembles singer Kumi Koda. Upon arrival, he realizes that the establishment is a one-room apartment outfitted with 10 seats and decorated much like a glitzy hostess club.
The Kumi Koda-looking gal is then joined by another staff member, whose stout frame reminds the writer of actress Hanako Yamada. She tells him that drink prices range from 1,000 yen to 5,000 yen, which corresponds to a beverage that arrives in a pitcher. He is then told that heavy drinking by her is encouraged as that leads to higher revenue by the bar.
After doing some quick math, the writer realizes that a number of the larger drinks combined with a plate each of yakisoba (noodles) and takoyaki (battered octopus), and a service charge of 20 percent amounts to a tab of 32,000 yen in one hour.
In April of 2009, Osaka police clamped down on fuzoku guide spots to encroach upon out-call sex services. As a result, many fuzoku clubs shut down and reinvented themselves as girl's bars. "A girl's bar can stay open after midnight," a fuzoku writer tells the tabloid. "And these converted fuzoku joints started popping up one by one."
The writer adds that it is common practice to employ minors and rip off customers with extraordinary bills, both of which has resulted in "the Minami area changing into a lawless district." (K.N.)
Source: "Joshi kosei tenin ga shibo. Osaka no gaaruzu baa no boso ga tomaranai wake," Weekly Playboy (April 9, page 138)
Note: Brief extracts from Japanese vernacular media in the public domain that appear here were translated and summarized under the principle of "fair use." Every effort has been made to ensure accuracy of the translations. However, we are not responsible for the veracity of their contents. The activities of individuals described herein should not be construed as "typical" behavior of Japanese people nor reflect the intention to portray the country in a negative manner. Our sole aim is to provide examples of various types of reading matter enjoyed by Japanese.