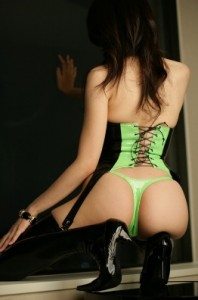 The bust last week of a Tokyo SM club may have raised eyebrows in some circles given that the establishment is located inside a residence in the wealthy Azabu Juban area of the capital's Minato Ward. But, reports Nikkan Gendai (Nov. 28), that's just the way Tokyo rolls.
Tokyo Metropolitan Police took the manager of SM club Tokyo Topaz, Kenichi Sugimoto, 45, and 35-year-old employee Mio Okada into custody for violating the Law Regulating Adult Entertainment Businesses regarding location of prohibited business.
According to investigators, Tokyo Topaz was registered as a deri heru ("delivery health"), or out-call sex, establishment when in fact it occupied all three units of an entire floor of a residential complex for the dispensing of various sexual and erotic services, including whipping.
Officers seized whips, masks, ropes, studded leather goods, boxing gloves, and high-heel boots from inside Tokyo Topaz.
Since starting operations in November of 2008, the club has collected 30 million yen in revenue.
The club's site also indicates that fees start at 14,000 yen for 40 minutes. An entry charge of 2,000 yen is also required. Various options, including urination (2,000 yen), face-squatting (3,000), and the addition of a third mistress for 15 minutes (4,000 yen), are also available.
Nikkan Gendai quotes a source saying that Okada is the club's queen, describing her as being 168 centimeters in height and a dead ringer for actress Mayumi Wakamura. According to the Tokyo Topaz Web site, which lists the profiles of three women, such characteristics fit that of a performer going by the name of Rio.
"She is trained in shorinji kempo," says an investigator, referring to a form of modern Japanese martial arts. "Customers with a masochistic desire will get whipped by her, or take a strong kick."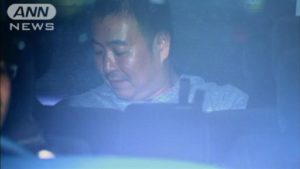 Sugimoto reportedly admitted to the allegations. "I thought I could attract customers by working from inside a high-end residence," the suspect is quoted by police.
Nikkan Gendai says that such a concept is common in Tokyo. "In quiet residential areas of Meguro and Setagaya wards, for example, fuzoku (or sex-related) clubs are not rare," says "pink" writer Yukio Murakami. "A lot of them are high-end SM or deri heru clubs."
This is especially the case for SM clubs, continues Murakami: "The clubs are established in wealthy areas, locations where doctors, lawyers, and company presidents live. They are the guys with money."
Source: "Meguro, Setagaya kokyu jutakugai ni fuzokuten shutten no naze" Nikkan Gendai (Nov. 28, page 7)
Note: Brief extracts from Japanese vernacular media in the public domain that appear here were translated and summarized under the principle of "fair use." Every effort has been made to ensure accuracy of the translations. However, we are not responsible for the veracity of their contents. The activities of individuals described herein should not be construed as "typical" behavior of Japanese people nor reflect the intention to portray the country in a negative manner. Our sole aim is to provide examples of various types of reading matter enjoyed by Japanese.