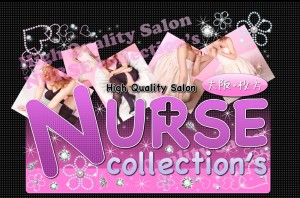 Ask a gal working at a "pink" business what she was doing before she went into the life, and you're likely to be told she had formerly worked as a nurse or an insurance saleslady.
In the latest installment of the long-running series titled "The Dark Side of the Sex Industry," Nikkan Gendai (July 23) investigates whether there's any substance to this story.
Apparently, there is.
Nurses' demanding duties mean they must always on the run, and those with a tendency to take things slowly and calmly tend to receive nasty treatment from their peers. And if an insurance saleslady reports good sales, her envious co-workers will start spreading rumors that she "landed the business by sleeping with customers."
Life for such women can indeed be hard.
"So after being treated like that, I decided to get even by making as much money as I could," is how one woman justified her career change.
Another factor in common with these two job categories appears to be that both nurses and insurance salesladies may have less resistance toward the pink profession. In the course of her hospital rounds, nurses frequently wash and otherwise handle men's genitals.
"Nursing's a sexy job. Sometimes I had to shave a patient's groin before surgery," one relates. "If it was a young guy he'd start getting a hard-on right away. The sight of a boner would get me wet, and after going back to the dormitory I'd masturbate to relieve myself.
"I remember how the other girls at the nurse station were fascinated by a patient who'd arranged to have pearls embedded in his glans."
"I joined the insurance company at age 20," a former saleslady, now 23, tells the reporter. "Not long after that, a customer told me, 'I'll buy a policy from you if you sleep with me.' The first year I wound up sleeping with 40 of them!
"The worst thing of all was that many of them severed the contract right after we had sex. The realization that I'd let myself get hoodwinked just to maintain that terrible sales quota system moved me to turn to the sex business."
Other professions whose workers often wind up working for the pink trade are said to include nursery school aides and department store salesladies. One might think that working pink is stressful, but Nikkan Gendai is surprised to be told, "Compared to a women-only workplace, this job is like heaven."
Men might be hard on women, but women, it seems, are even harder on each other. (K.S.)
Source: "'Fuuzokujo ni moto kangoshi ya moto hoken gaikoin ga ooi wake," Nikkan Gendai (July 22, page 22)
Note: Brief extracts from Japanese vernacular media in the public domain that appear here were translated and summarized under the principle of "fair use." Every effort has been made to ensure accuracy of the translations. However, we are not responsible for the veracity of their contents. The activities of individuals described herein should not be construed as "typical" behavior of Japanese people nor reflect the intention to portray the country in a negative manner. Our sole aim is to provide examples of various types of reading matter enjoyed by Japanese.