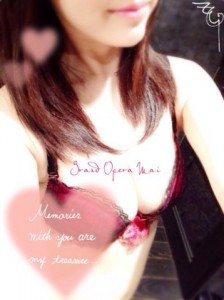 In 1951, the first soapland bathhouse was established in Tokyo's Higashi Ginza district. Since then, the provision of full sex to customers has been akin to McDonald's serving Big Macs.
So whenever news breaks of such an establishment being raided for "prostitution" — which is rare, but it does happen — industry insiders start scratching their heads.
Case in point: On Tuesday, police accused masseuses at high-end chain Grand Opera of providing sexual services in violation of the Anti-Prostitution Law at its branch in the Nakasu district of Fukuoka's Hakata Ward in February.
In explaining why this might have happened, evening tabloid Tokyo Sports (May 14) begins with the pricing system and the definition of prostitution.
According to the prostitution law, an illegal act is one in which an "unknown" party compensates another for intercourse. From the standpoint of a soapland, a guest pays a fee to enter the sauna bath. Should the masseuse — and one must suspend nearly all common sense at this point — take an instant liking to him (in other words, render him "known") and engage in full sex, the interaction is legal, or so goes the argument of the operator.
In the case of Grand Opera, for which fees begin at 60,000 yen for the first 110 minutes, the sex acts were administered by three female employees on four occasions with one customer, who by the last session would have been very well known. Police arrested manager Yugo Ikuta, 44, and five other employees.
The Nagoya Pleasure Group chain operates a number of sex businesses across Japan. The chain's "delivery health" branch in Nagoya was busted on the same charge last year.
Between law enforcement and soapland businesses, there is usually a tacit understanding regarding customer distinction (known versus unknown) which renders that interpretation of the law acceptable. Why then did the bust of Garden Opera take place?
A writer covering the fuzoku (sex-related) trade says that the chain may be a bit unscrupulous — he notes the crackdown on the Nagoya outlet — and was on the receiving end of a number of complaints. The scribe adds that while a soapland might be a decent place to make a living it is another matter if one is toiling to pay off debts, which is not an unusual case.
"In order to keep girls on staff who had threatened to quit, the manager might have made phone calls or sent mails to their parents," says the writer. "The parents or relatives then might have tipped off the police. In such cases, the police have to take action, and the most reliable tactic is to make a bust for prostitution."
Source: "Nakasu no kokyu soopu ga tekihatsu sa reta wake," Tokyo Sports (May 14)
Note: Brief extracts from Japanese vernacular media in the public domain that appear here were translated and summarized under the principle of "fair use." Every effort has been made to ensure accuracy of the translations. However, we are not responsible for the veracity of their contents. The activities of individuals described herein should not be construed as "typical" behavior of Japanese people nor reflect the intention to portray the country in a negative manner. Our sole aim is to provide examples of various types of reading matter enjoyed by Japanese.