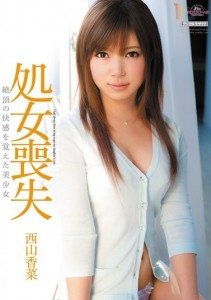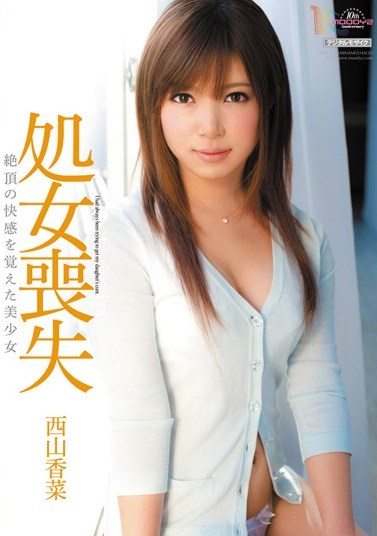 Japanese were taken aback recently by news reports that a 22-year-old American female had offered her virginity on eBay for the equivalent of 330 million yen.
The woman's objective in peddling her pudenda was to pay off her student loans. And, at that price, probably purchase a Lamborghini in which to drive to the bank.
Nikkan Gendai (Jan. 22), which only one day before had reported on nerdy men grabbing up an illustrated book giving instructions on how to make out with girls, now shifts its attention to teenagers eager to market their unruptured hymens to the highest bidder.
"From ancient times, humanity engaged in the practice of offering virgins to the deities as sacrificial objects," says Meiji University professor Osamu Seki. "That was because they represented a holy spirit undefiled by sex. Today's otaku who get turned by Lolita types in animated cartoons are basically moved by the same principle."
In adult videos, plots involving defloration of virgins have been a long-selling standby.
"In some adult videos, virgins are shown visiting a gynecologist to request that he certify their virginity," says Yasuhiro Ebina, a writer who covers the "pink" trade. "The viewers of these films have a penchant for sadism and get off by hearing the girl gasp in pain at the moment of penetration. And men who themselves have never experienced deflowering a virgin enjoy it for the vicarious thrill."
Virginal high school girls are also treated as marketable commodities.
"There are girls who act as go-betweens and earn commissions by introducing their friends to older men, to whom they can sell their virginity," says Ebina. "These days high school girls don't have much awareness of the importance of their virginity and will sell it for between 50,000 and 100,000 yen. A lot of the buyers are presidents of small companies or teachers.
Ebina says Internet bulletin board messages can often be found reading "Virginity for sale." But he's convinced in these cases only about 30 percent of the women who offer themselves as "virgins" on the boards are the genuine article.
"Sixteen and 17-year-olds are the most common," he says. "The going rate's around 100,000 yen."
Truly, everything has its price. (K.S.)
Source: "Nihon no onna no 'shojo' no kachi," Nikkan Gendai (Jan. 22, page 9)
Note: Brief extracts from Japanese vernacular media in the public domain that appear here were translated and summarized under the principle of "fair use." Every effort has been made to ensure accuracy of the translations. However, we are not responsible for the veracity of their contents. The activities of individuals described herein should not be construed as "typical" behavior of Japanese people nor reflect the intention to portray the country in a negative manner. Our sole aim is to provide examples of various types of reading matter enjoyed by Japanese.