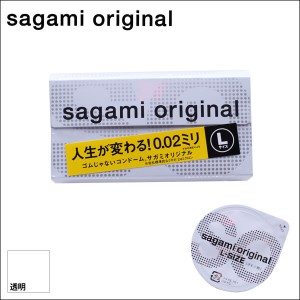 Condoms, which were formerly sold from vending machines, have become a popular standby at convenience stores.
Likewise for their packaging, reports Nikkan Gendai (Dec. 8). In former times, condoms used to be wrapped as inconspicuously as possible. But things have changed. As the executive at one chain relates, "Couples come shop together and it is the female who unhesitatingly makes the selection."
Kazumi, a college junior who works part-time at a konbini in Tokyo, tells the tabloid that French lettering now tend to cover the packages and she initially had difficulty locating the bar code strip.
"At first when I realized the boxes contained contraceptives I became a bit flustered," she confesses, although now she's an old hand at such sales.
Since the shop where Kazumi works is located close to a love hotel, it enjoys a constant stream of clientele who stop in beforehand to stock up on skins.
One, a thirtyish housewife living in a nearby condo, drops by about once a week to replenish her condom supply. Men in their 60s also make regular purchases.
It's a nice, steady business.
One day, Kazumi recalls, a mixed male-female group of half a dozen students from a nearby high school entered the store, and began loitering in front of the rack dispensing condoms.
"Go on, buy them," Kazumi overheard one say.
Finally one of the boys worked up his courage and shyly dropped a packet on the counter.
"After he paid, the boy popped the package in his back pack, took the hand of one of the girls, and the two walked out in the direction of the love hotel," a dumbstruck Kazumi relates.
And their friends saw them off, exhorting them with words of encouragement like, 'Gambare yo!' (give it your best shot) and 'Shikkari yare yo!' (Look sharp, mate).
Alas for them, it seems the love hotel turned them away, telling them, "Get lost, we don't admit kids."
"I saw them in the parking lot outside, blankly informing their disappointed classmates," says Kazumi. "High school students have really become open about sex these days," she marvels. (K.S.)
Source: "Omoshiroku yagate konbini seitaigaku," Nikkan Gendai (Dec. 8, page 21)
Note: Brief extracts from Japanese vernacular media in the public domain that appear here were translated and summarized under the principle of "fair use." Every effort has been made to ensure accuracy of the translations. However, we are not responsible for the veracity of their contents. The activities of individuals described herein should not be construed as "typical" behavior of Japanese people nor reflect the intention to portray the country in a negative manner. Our sole aim is to provide examples of various types of reading matter enjoyed by Japanese.