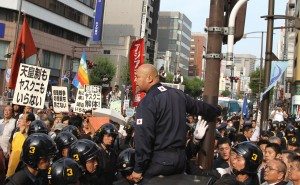 TOKYO (TR) – Yasukuni Shrine is Japan's most notorious rallying point for nationalist sentiment. A heated debate on an average day, the controversy surrounding Yasukuni Shrine becomes a spark landing in a tinderbox on August 15, the anniversary of the conclusion of World War II, when right-wing groups descend on the shrine's grounds and pay homage to Japan's military history.
The shrine, located in Tokyo's Chiyoda Ward, confounds its left-leaning detractors and inspires patriots due to its enshrinement of roughly 2.5 million soldiers, airmen, and seamen, many of whom were encouraged by the belief that their spirit will be enshrined should they die in battle fighting heroically for the Emperor.
Yasukuni also memorializes 14 Class-A war criminals, including wartime Prime Minister Hideki Tojo. As a result, visits to the shrine on August 15 by Japan's high-ranking officials, such as that of Junichiro Koizumi, who repeatedly paid his respects during his administration (2001-2006), raise tensions with China and Korea, two countries that suffered the wrath of Japan's military might over a half-century ago.
Kenichi Matsumoto, a noted writer and professor at Reitaku University, notes that Yasukuni raises many conflicting and complex issues.
"The problem is not just in the context of Asia," cautions Matsumoto. "Because the shrine was constructed by the government, Yasukuni represents almost a nationalist religion, where the god is the country. In Yasukuni, the spirits enshrined passed away for Japan, not because they belong to the Shinto religion. To me, that is immoral."
The Yushukan Museum is one of the shrine's most controversial attractions. On display are thousands of bloodstained uniforms, artillery pieces, an engine from the Thai-Burma railway (for which the Japanese government enslaved 61,000 Allied POWs and 250,000 locals for construction purposes), a green Mitsubishi Zero fighter, and a kaiten human torpedo casing used for suicide missions.
The general message projected throughout the exhibits is that Japan's wars were fought for protection and not belligerence. "In achieving a free and egalitarian world where the color of one's skin is not important," reads one poster, "there were many unavoidable battles of self-defense. Those who sacrificed their lives are enshrined as the spirits of the dead soldiers whose service was virtuous."
This past August 15 was no exception. The photographs below depict some of the activities on the shrine's grounds and the anti-Yasukuni Shrine demonstration held in nearby Kudanshita, in which right-wing groups attempted to hassle left-wing protesters for their vocal disregard for the shrine.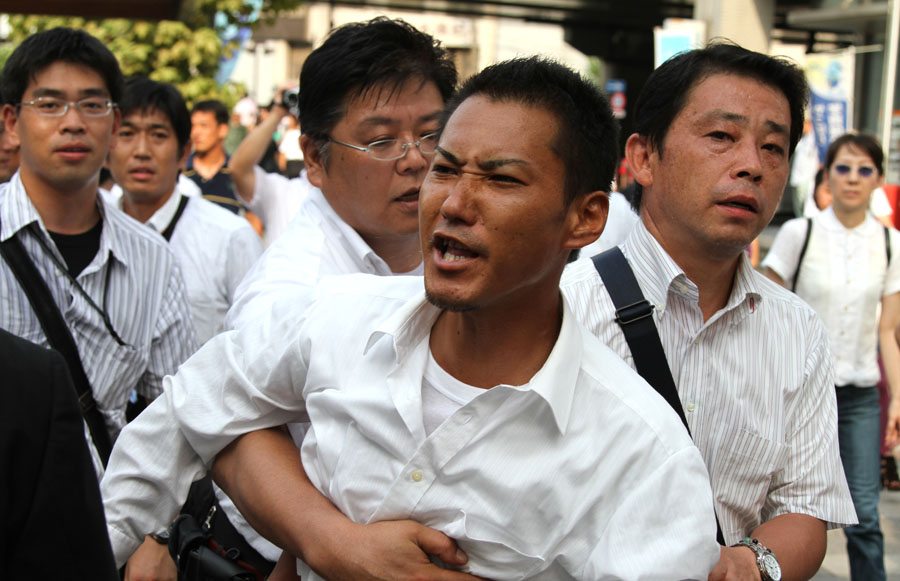 (Photo by Tokyo Reporter, August 15, 2010)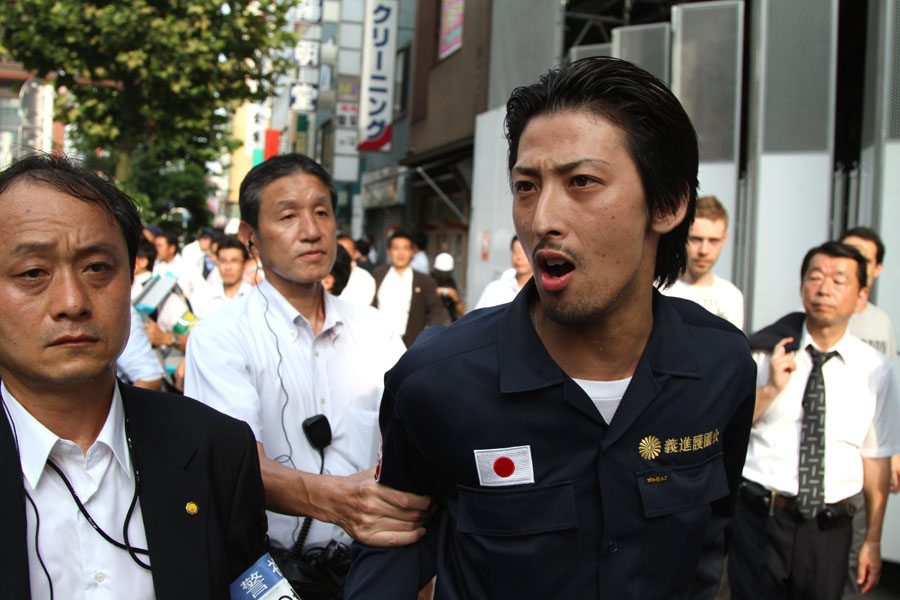 (Photo by Tokyo Reporter, August 15, 2010)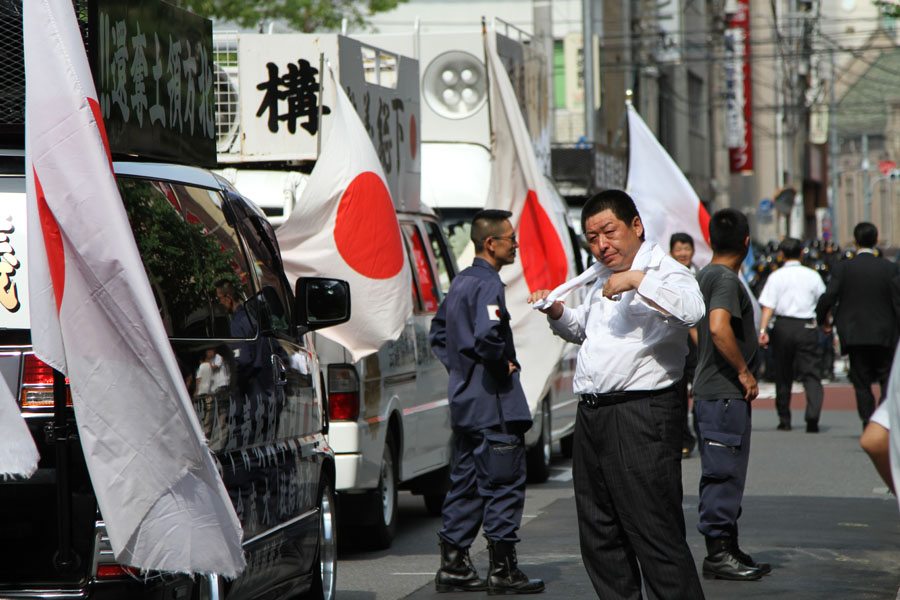 (Photo by Tokyo Reporter, August 15, 2010)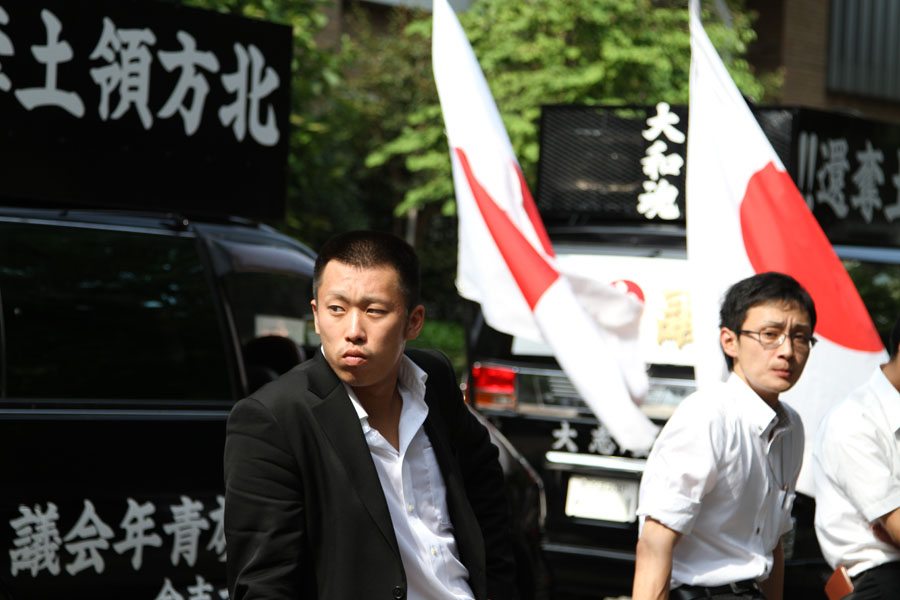 (Photo by Tokyo Reporter, August 15, 2010)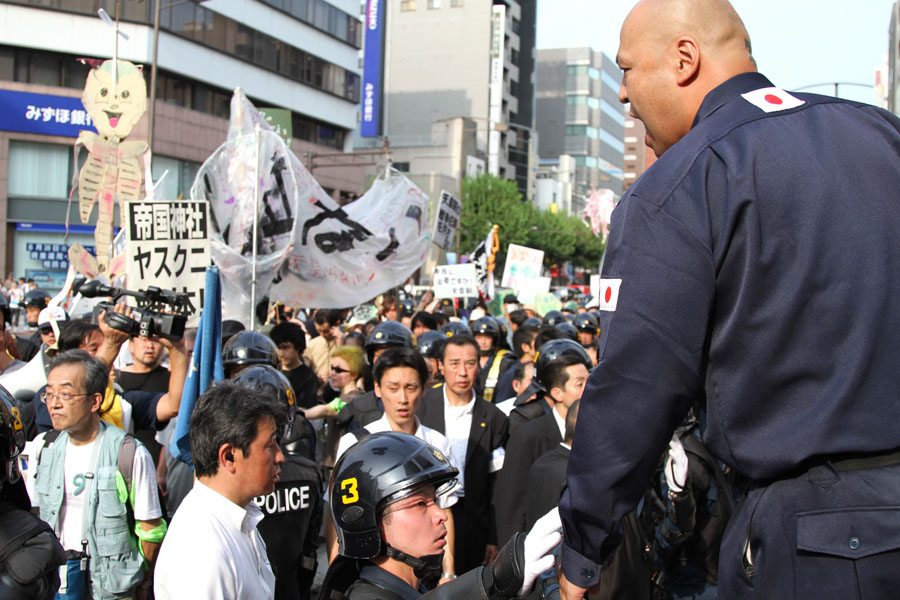 (Photo by Tokyo Reporter, August 15, 2010)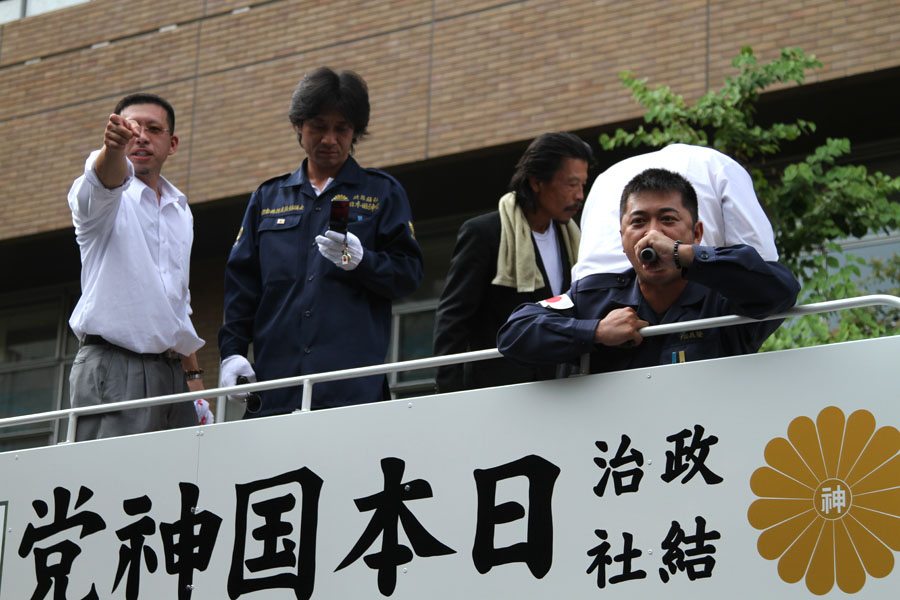 (Photo by Tokyo Reporter, August 15, 2010)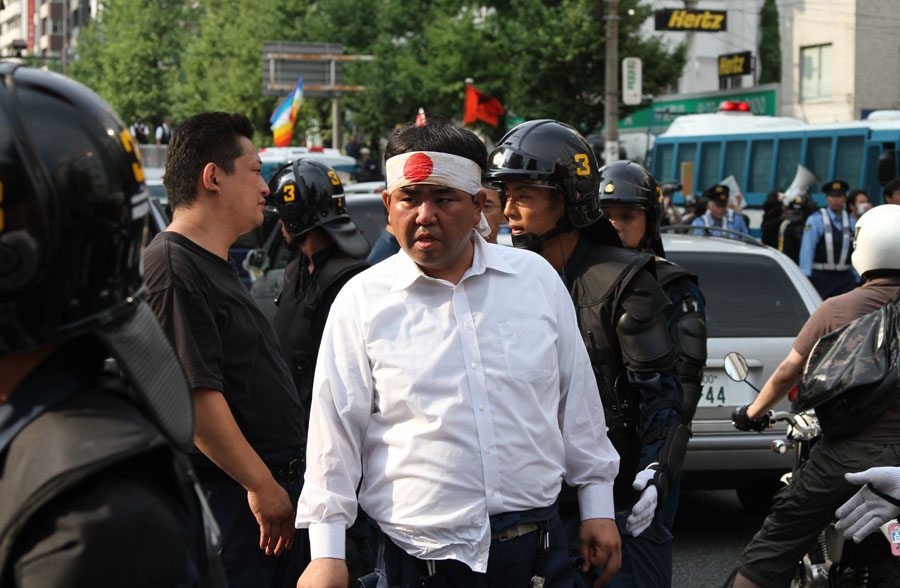 (Photo by Tokyo Reporter, August 15, 2010)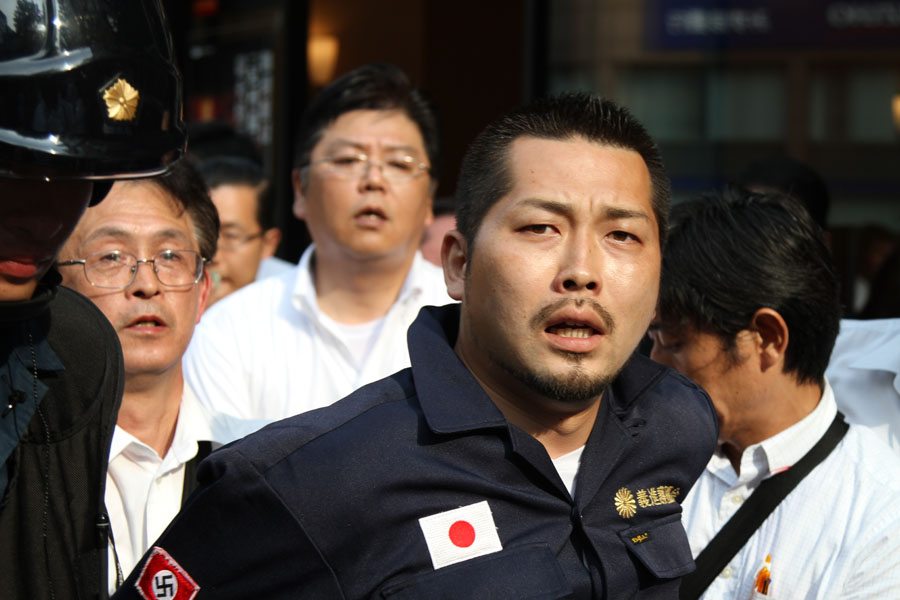 (Photo by Tokyo Reporter, August 15, 2010)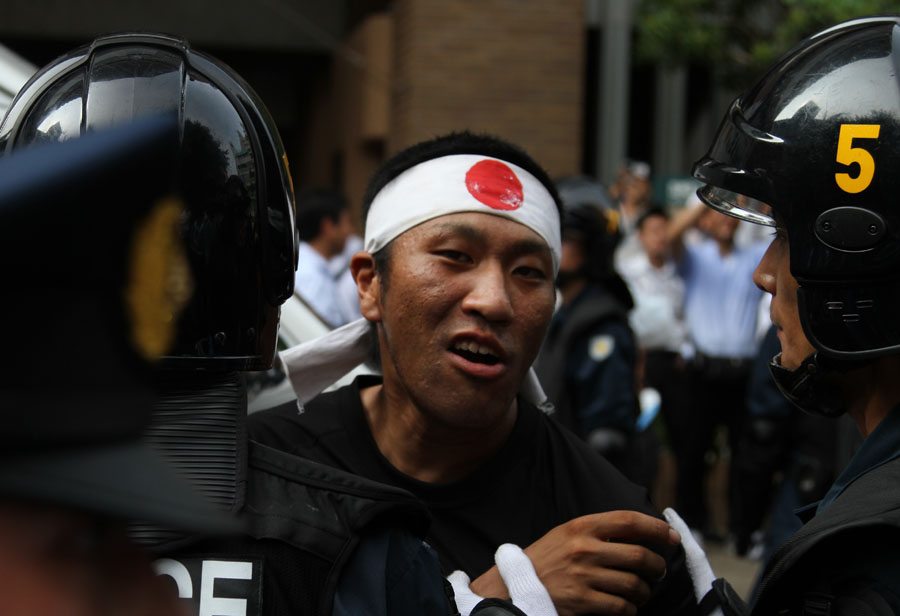 (Photo by Tokyo Reporter, August 15, 2010)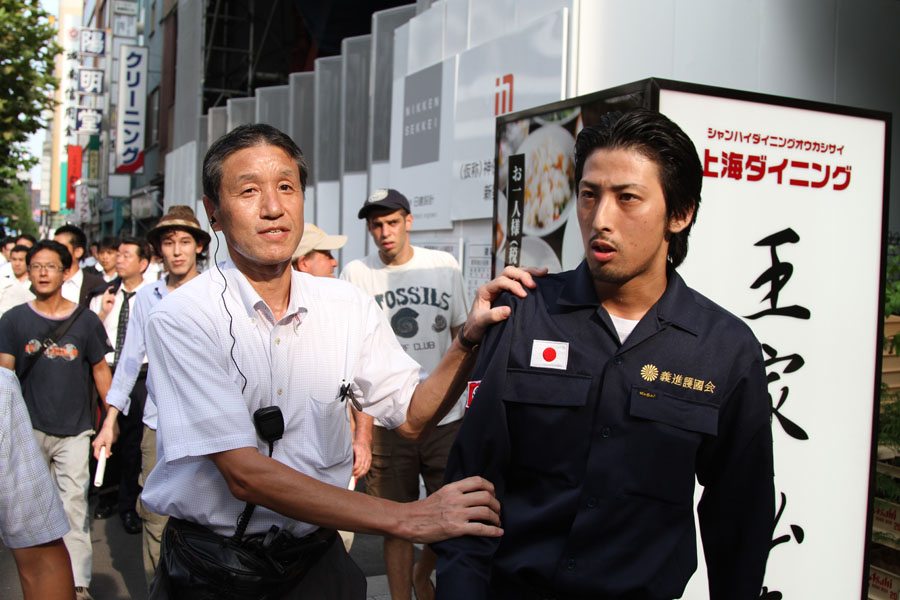 (Photo by Tokyo Reporter, August 15, 2010)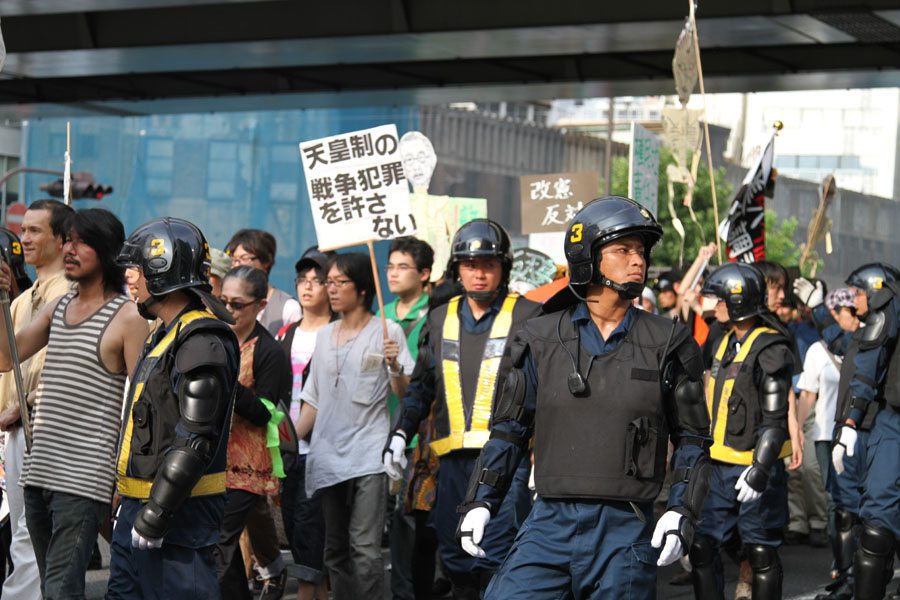 (Photo by Tokyo Reporter, August 15, 2010)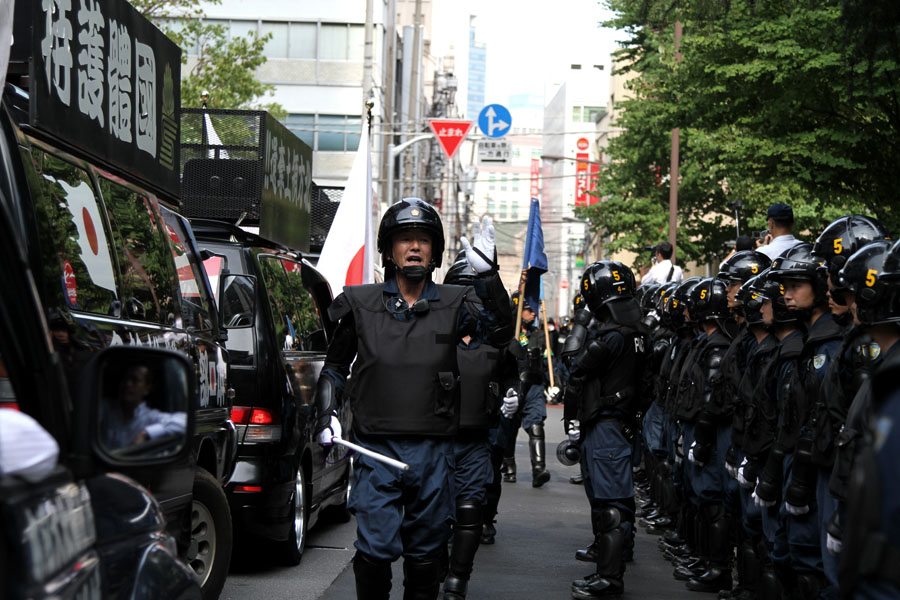 (Photo by Tokyo Reporter, August 15, 2010)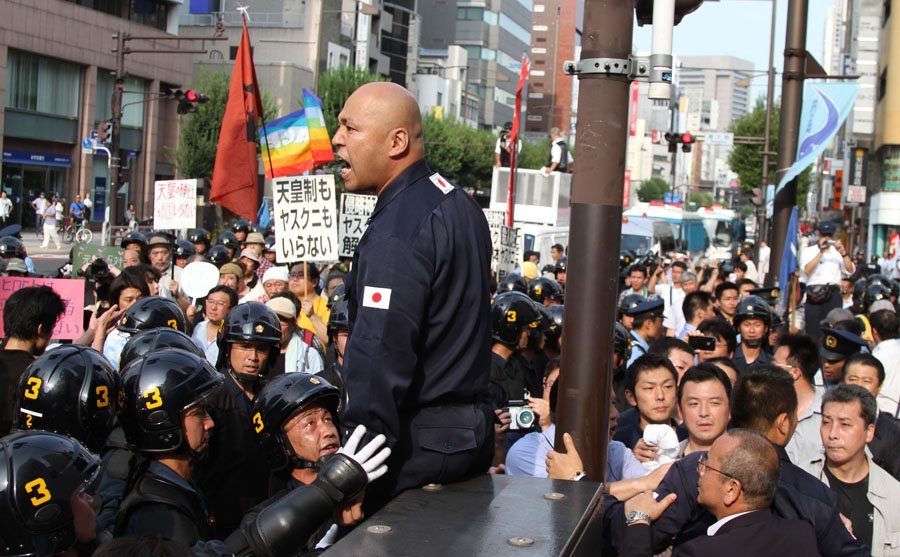 (Photo by Tokyo Reporter, August 15, 2010)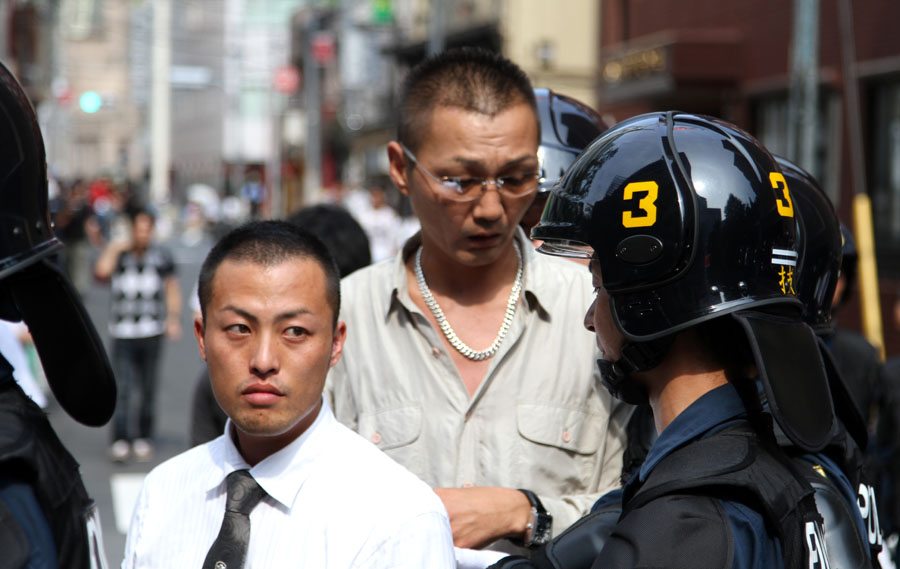 (Photo by Tokyo Reporter, August 15, 2010)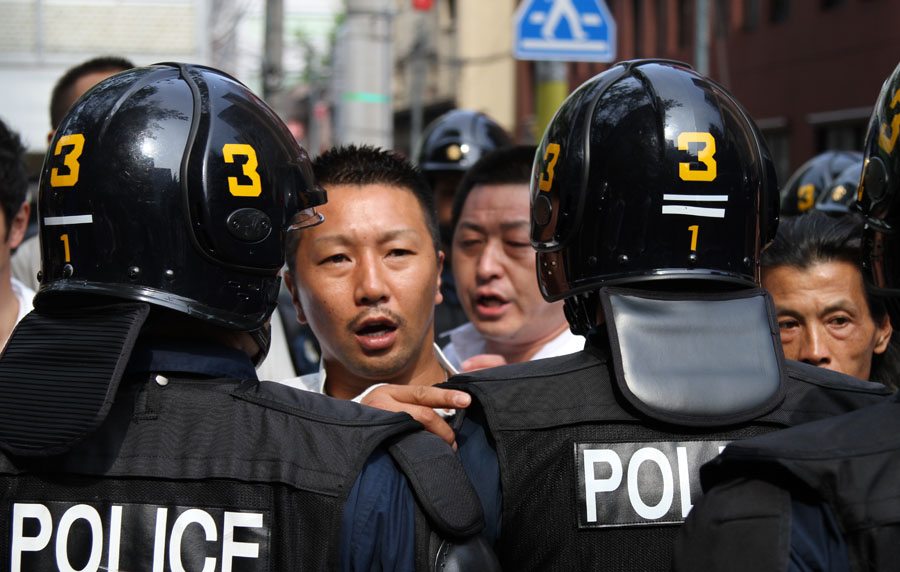 (Photo by Tokyo Reporter, August 15, 2010)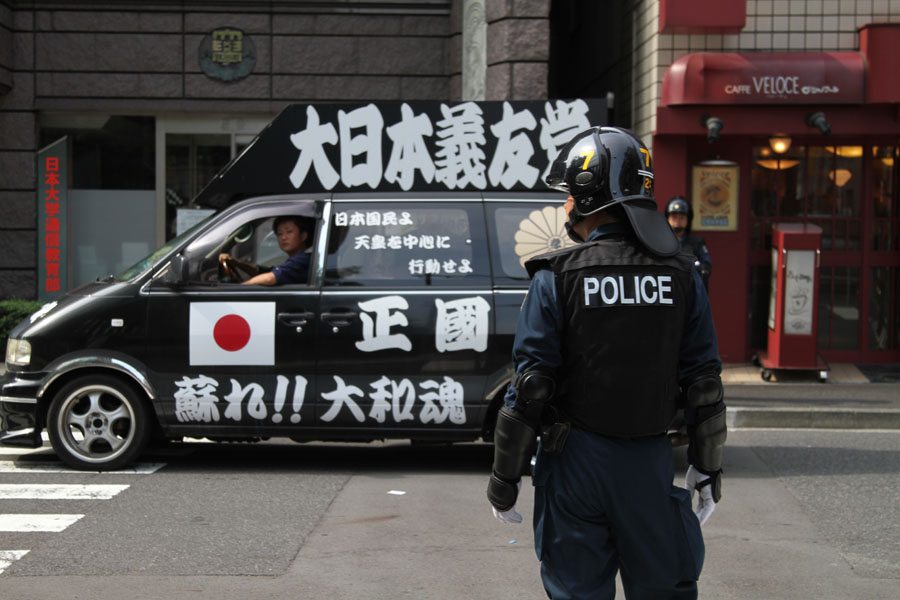 (Photo by Tokyo Reporter, August 15, 2010)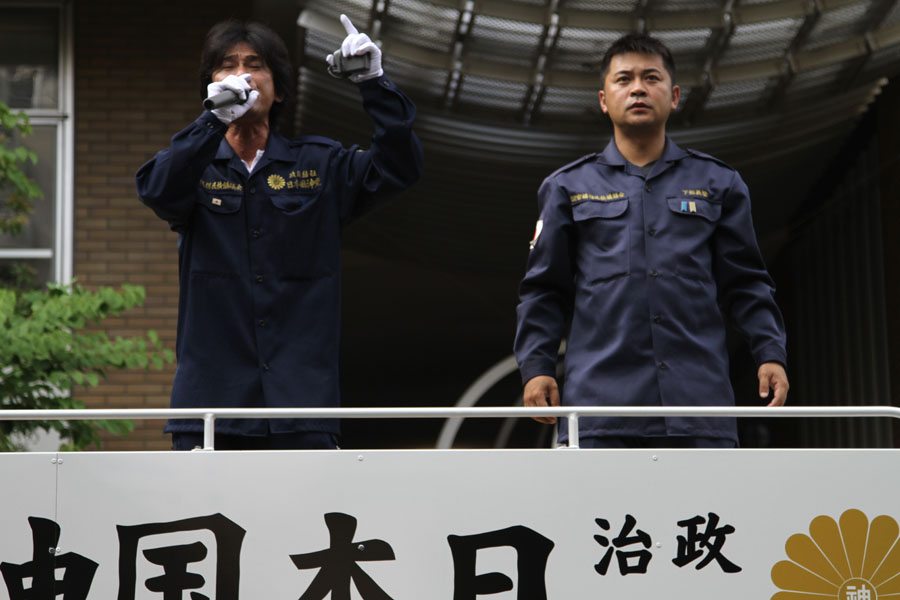 (Photo by Tokyo Reporter, August 15, 2010)
(Photo by Tokyo Reporter, August 15, 2010)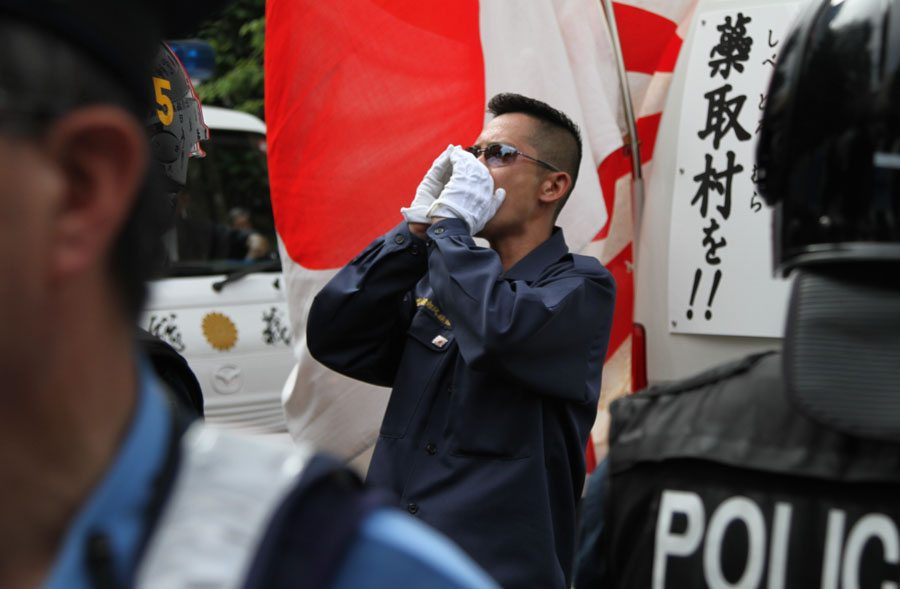 (Photo by Tokyo Reporter, August 15, 2010)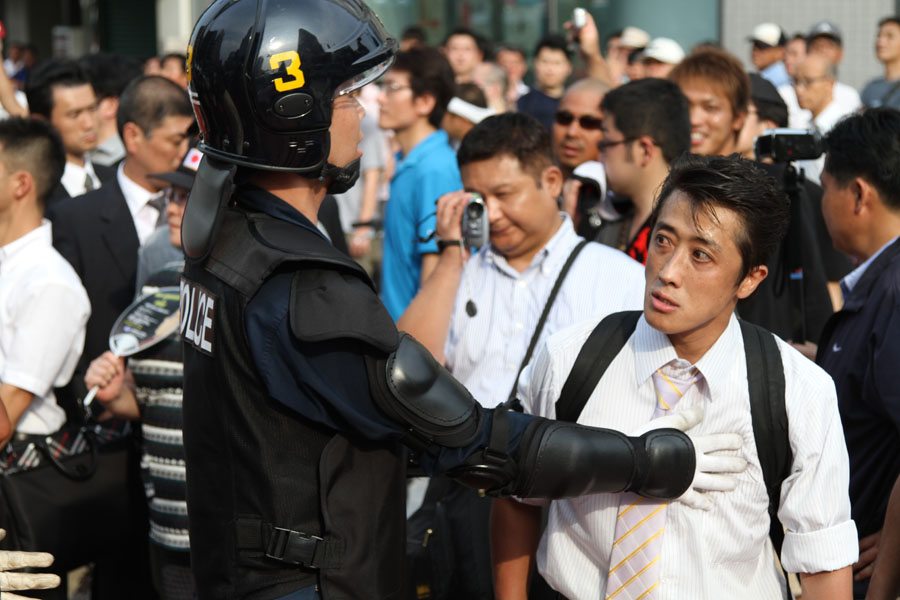 (Photo by Tokyo Reporter, August 15, 2010)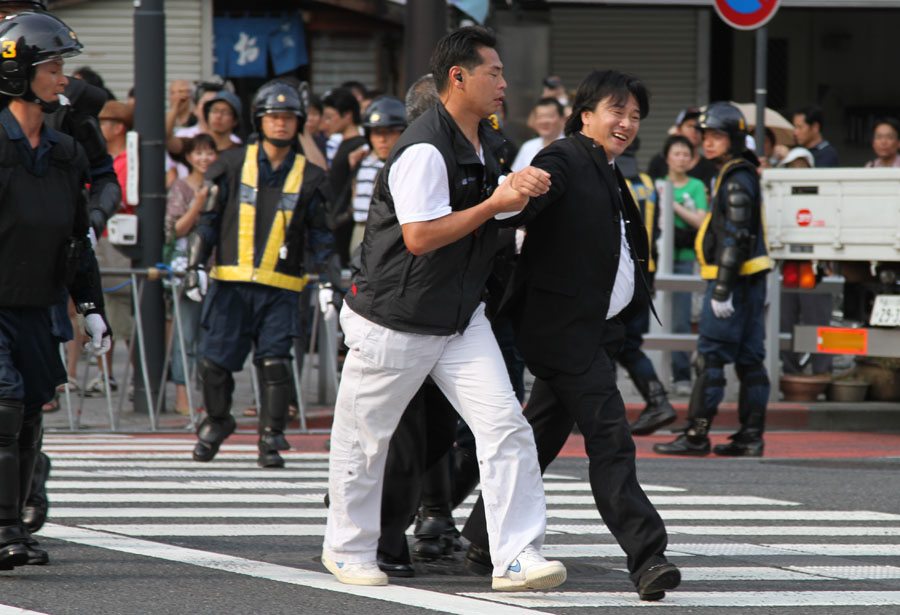 (Photo by Tokyo Reporter, August 15, 2010)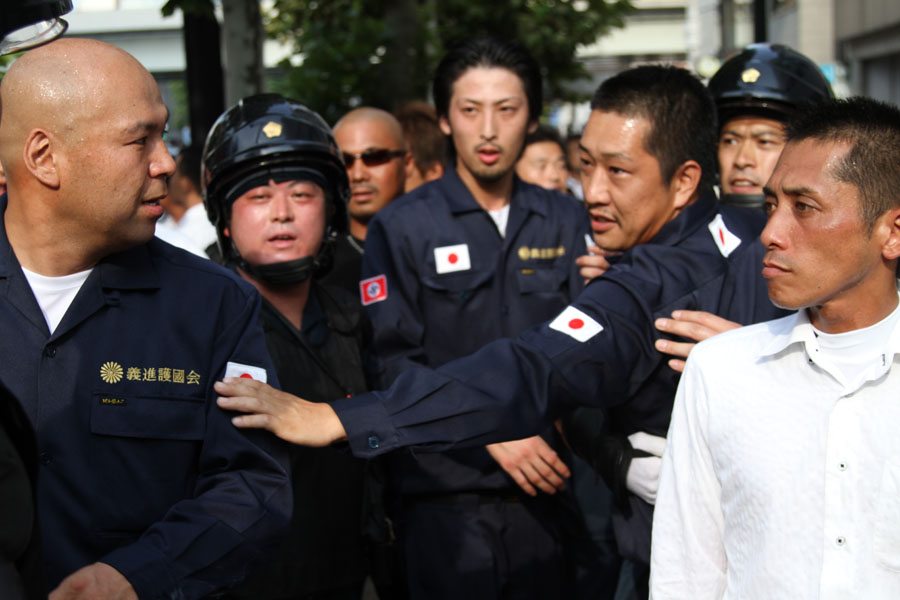 (Photo by Tokyo Reporter, August 15, 2010)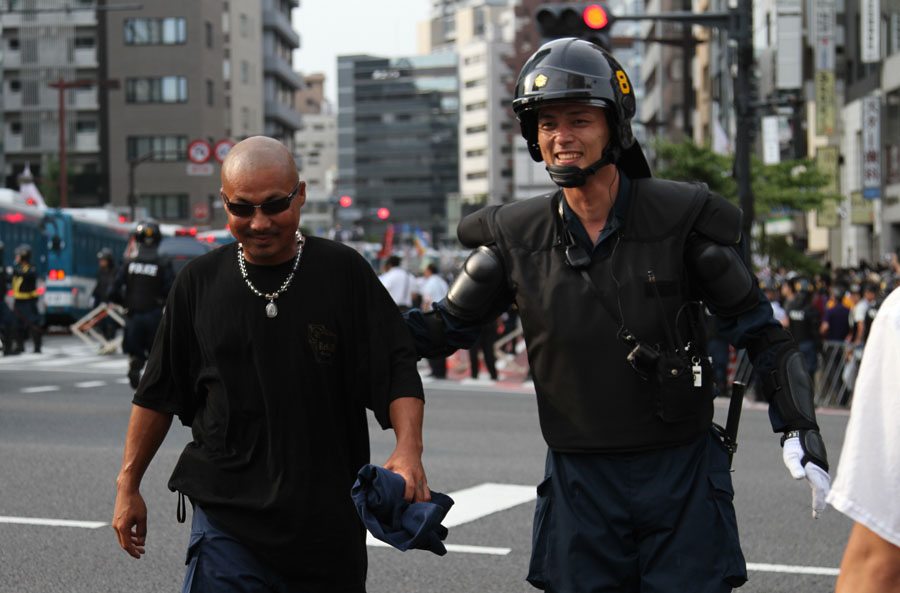 (Photo by Tokyo Reporter, August 15, 2010)