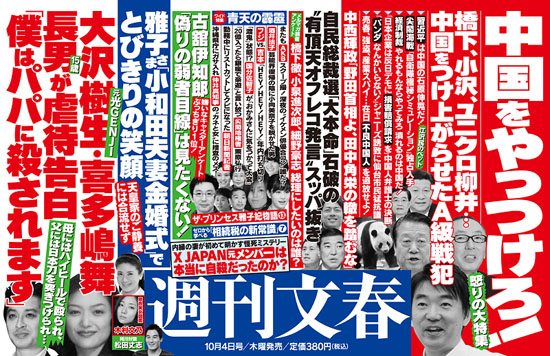 "I'm married, but the fact is I'm a lesbian," a female writer confesses. "I found that out about myself three years ago, when I went to watch a movie with a female friend who I knew was butch. As it turned out, she dozed off during the film! So as punishment, in the sold-out theater I sneaked my hand up her crotch and fingered her. I thought it was fascinating to watch how she restrained herself to keep from crying out while I did it."
The above erotic escapade was excerpted from the June issue of the female participatory porn fantasy mag Amour, as introduced in Shukan Bunshun (Oct. 4).
"We get so turned on by doing it in crowded theaters that we try to get there at least once a month. During the summer I spread out a lap blanket to prevent the air conditioning from giving me a chill, and during the course of a two-hour film she crawled under it and gave me oral sex, causing me to cum repeatedly.
"She's really nasty in that she will always tongue me most violently during serious scenes, completely spoiling the movie for me. And it's really hard for me to keep from letting loose with moans while she's giving me head.
"When the movie ended and the lights came on, you should have seen the surprise on the other moviegoers' faces when she emerged from beneath the blanket — sporting an evil pussy-eating grin.
"I tell you, these romantic dates at the movies are absolutely addictive!"
For the pseudonymous byline, Bunshun has playfully tweaked the title of the 1991 Takeshi Kitano film "A Scene at the Sea," which in Japanese was titled "Ano natsu, ichiban shizuka na umi" (That summer, the calmest ocean). Here, he somewhat appropriately changes umi (ocean) to kunni so that it reads "That summer, the quietest cunilingus." (W.W.)
Source: "Shukujo no zasshi kara," Shukan Bunshun (Oct. 4, page 97)