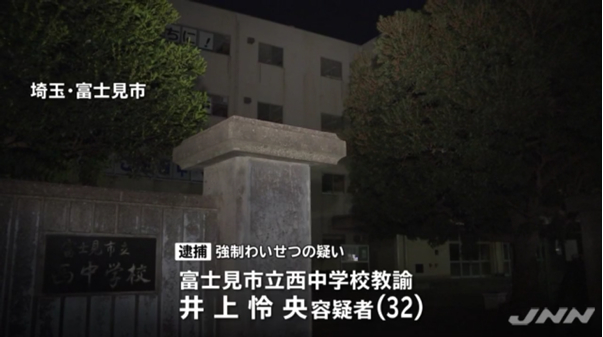 SAITAMA (TR) – Saitama Prefectural Police have arrested a middle school teacher for allegedly molesting a woman as she returned home in Fujimino City last year, reports the Sankei Shimbun (Mar. 28).
At around 12:40 a.m. on June 4, Reo Inoue, a 32-year-old teacher at a school in Fujimi City, allegedly grabbed the woman, aged in her 20s, from behind on a road near a station on the Tobu Tojo Line and fondled her body, according to the Higashiiruma Police Station.
Inoue, who has been accused of indecent assault, admits to the allegations. He became a person of police after an examination of security camera footage taken in the area.
According to the school, Inoue heads the art department and serves as an adviser to the soccer team. "After confirming the facts of the case, we will deal with the matter strictly," the Fujimi City Board of Education said.