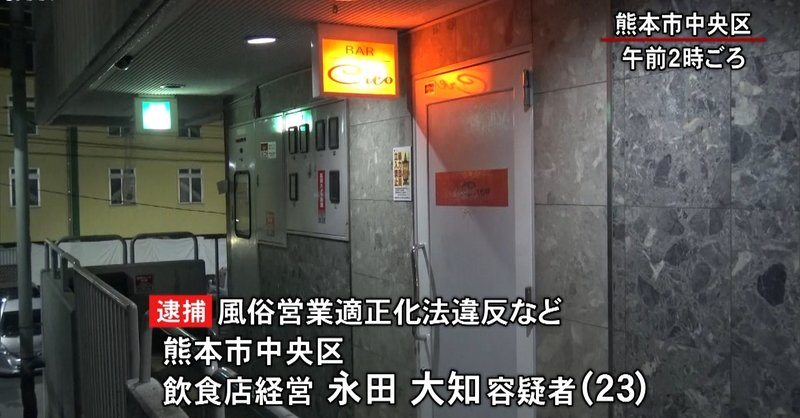 KUMAMOTO (TR) – Kumamoto Prefectural Police have busted a specialty hostess club in Kumamoto City for employing underage girls, reports Nippon News Network (Jan. 28).
Early Saturday morning, police arrested Daichi Nagata, the 23-year-old manager of club Cleo, located in Chuo Ward, for allegedly employing two 15-year-old girls, both middle school students, to serve male customers — a violation of the Law Regulating Adult Entertainment Businesses.
Beginning in November, police began receiving tips about underage girls working at the club.
Cleo is a so-called "girl's bar," which is an establishment licensed for drinking but offers services nearly equivalent to that of an adult-entertainment club.