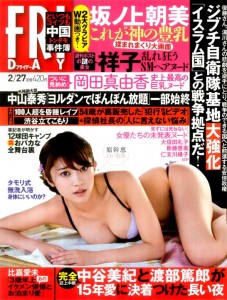 A woman clad in a yukata robe is fast asleep inside a room at rustic onsen hot springs resort. At her side is a male companion who unfastens the garment's obi sash and begins to slowly remove her underwear.
He then proceeds to sexually violate her.
Described by Friday (Feb. 27) as "nauseous," the scene is contained in one of 60 videos obtained by the magazine in the case of a man who is believed to have raped roughly 100 women after they were plied with drugs.
On February 2, Chiba Prefectural Police filed four new charges were filed at the Matsudo branch of the Chiba District Court against Hideyuki Noguchi, 54, who is currently under prosecution for raping and sexually assaulting 21 women between 2012 and November of 2013. Chiba Prefectural Police believe Noguchi, a resident of Funabashi City, is involved in a total of 40 incidents involving 39 women over that period.
"Noguchi's modus operandi was extremely nasty," an investigator tells the magazine. "He recruited female participants over the Internet and through newspaper ads for a fake blood-pressure monitoring study to be conducted while a person is asleep."
He also posted a message on his Twitter (@hidefirst21) account (as seen below) offering to pay 7,000 yen to participants between the ages of 20 and 45 for such a study to take place over a two-day period.
温泉一泊二日日払いモニター 3/1〜2日熱海温泉でホテルに一泊して血圧測定のモニター募集! 宿泊はタダ!滞在中に血圧を四回測定するだけ!後は自由! 20〜45才女性で健康な方! グループ参加OK!日払い7000円! 交通費支給!の美味しいバイト!

— hide (@hidefirst21) February 24, 2012
The defendant lured interested parties to business hotels or onsen resorts.
"He had the victims drink alcohol laced with a sleeping powder," continues the investigator. "Once asleep, he raped them. He used a smartphone or video camera to record the sessions."
The footage was uploaded to the Internet where it could be purchased. Noguchi reportedly earned 10 million yen in sales.
Noguchi was first arrested in November of 2013 after a woman discovered footage of herself on the Internet. Over a two-year period starting in September of 2011, the defendant is believed to have sexually violated around 100 women from Tokyo and the prefectures of Osaka, Chiba, Shizuoka and Tochigi.
According to Friday, the victims were as young as teenagers and included foreigners and mothers.
The typical film begins with a still shot of the victim smiling before the camera with a scene of Tokyo or a resort forming a backdrop. Noguchi himself never appears in the films but in some cases the lower half of a male is visible.
The types of abuse varied. In one film, a cotton swab is inserted into the victim's vagina. Another film shows semen being spooned into a woman's mouth. In yet another, the same liquid is seen spilling from the bottom of a condom onto the body of a victim.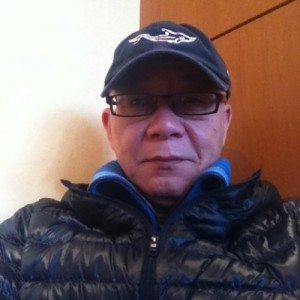 When one woman being abused emerged from her slumber and questioned the perpetrator, the perpetrator repeatedly assured her everything was fine. He then slammed her onto the futon multiple times.
The clips also show the defendant opening the bags of the victims to produce student cards, passports and other documents.
A resident living near Noguchi's apartment in Funabashi says that he was always seen wearing a jacket and sunglasses. "He didn't look like a typical salaryman," the neighbor tells the magazine. "He has a large build and is a skinhead."
Noguchi frequently wheeled around a suitcase, says the neighbor, for trips he often took trips around the country, including to Osaka and Sapporo.
"Once I encountered him in a corridor," says the neighbor. "I casually mentioned that I was suffering from high blood pressure. He said half-heartedly, 'Is that right?' Then he went on his way." (A.T.)
Source: "100nin-cho wo konsuireipu shita 54-sai ga ura hanbai shita 'hanko genba bideo,'" Friday (Feb. 27, pages 86-87)
Note: Brief extracts from Japanese vernacular media in the public domain that appear here were translated and summarized under the principle of "fair use." Every effort has been made to ensure accuracy of the translations. However, we are not responsible for the veracity of their contents. The activities of individuals described herein should not be construed as "typical" behavior of Japanese people nor reflect the intention to portray the country in a negative manner. Our sole aim is to provide examples of various types of reading matter enjoyed by Japanese.