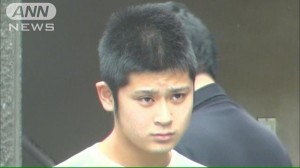 Tokyo Metropolitan Police on Friday announced the bust of a company in Shinjuku Ward that allegedly defrauded users by charging exorbitant fees for an adult site that it operates.
According to a report by TV Asahi (Sept. 5), investigators believe president Yudai Tsuruta, 22, and three other employees cheated more than 2,000 victims out of 180 million yen over the past 18 months.
Police said the suspects, all of whom have denied the charges, intimidated users into paying up to 250,000 yen in order to cancel memberships with the site, which offers adult video (AV) content.
According to evening tabloid Nikkan Gendai (Sept. 8), incidents involving this type of scam — dubbed "one click fraud," which refers to the simple registration process — is increasing in number, with those involving women especially on the rise.
A report released by the National Consumer Affairs Center said that during the last fiscal year the accumulated damage from such fraud nationwide stood at 380 million yen, of which 190 million yen was accrued by female victims.
"Compared to the year before, the total attributable to women is nearly double," says a representative of the center. "The average female victim coming here for a consultation is 34 years old, which is younger than the typical male."
Erotic novelist Fumika Kato (@fumikakato) says that women no longer find satisfaction in books that chronicle one's experiences, and seek pleasure in AV films made specifically for females.
"Especially for women in their 30s and 40s, life is uneventful for them and they are increasingly seeking stimulation," says Kato. "But even soft AV for women is not satisfying, and I think they are now going out looking for the hard stuff." (K.N.)
Source: "Adaruto saito 'wankuri sagi' josei higaisha ga kyuzo shita wake," Nikkan Gendai (Sept. 8)
Note: Brief extracts from Japanese vernacular media in the public domain that appear here were translated and summarized under the principle of "fair use." Every effort has been made to ensure accuracy of the translations. However, we are not responsible for the veracity of their contents. The activities of individuals described herein should not be construed as "typical" behavior of Japanese people nor reflect the intention to portray the country in a negative manner. Our sole aim is to provide examples of various types of reading matter enjoyed by Japanese.