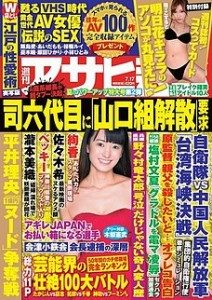 On June 25, Osaka Prefectural Police arrested the former manager of Academy of Rainbow Colors, 22-year-old Yosuke Fujikawa, and two other employees on charges of violating child welfare laws.
On February 11, a 17-year-old masseuse is alleged to engaged in illicit activities with a male customer, 48, at a love hotel in Kita Ward.
According to Shukan Asahi Geino (July 17), the salon, whose very young masseuses offer ear-cleaning and massage services in private rooms partitioned with curtains, was a hotbed of prostitution.
"At the shop, the girls often had a lot of free time," a female employee tells the magazine. "During those periods, we were required to do 'sales.'"
Academy of Rainbow Colors is a so-called joshi kosei, or high-school girl, "reflexology" parlor — abbreviated as "JK rifure" — located near Umeda Station.
As far as "sales," a key item is the osanpo date, or a stroll with a customer.
"On the surface, Academy of Rainbow Colors offered one-on-one massages at a rate of 3,000 yen for 30 minutes," says a local news reporter. "But there were also off-the-menu items available, such as the 'osanpo course.'"
During the jaunt, the customer can then negotiate terms for enjo kosai, meaning compensated dating.
"It may seem like just taking a girl on a date," says the reporter. "However, this is where things turn to prostitution, with hand-jobs and blow-jobs on offer. Once inside a karaoke box there's body touching, and as long as money is offered anything is possible."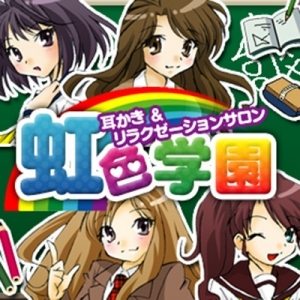 According to the Mainichi Broadcasting Station (June 25), Academy of Rainbow Colors employed 46 underage girls and collected three million yen in revenue each month.
The rate for an osanpo date was 8,000 yen per hour.
"That fee was split between the shop and the girl," says the aforementioned girl. "As to what may happen later, the shop will treat that as a matter of free time between the girl and the customer. So they'll make it seem they don't know that the girls are getting the contact information from the guys." (K.N.)
Source: "Tekihatsu! Osaka JK rifure," Shukan Asahi Geino (July 17, pages 175-176)
Note: Brief extracts from Japanese vernacular media in the public domain that appear here were translated and summarized under the principle of "fair use." Every effort has been made to ensure accuracy of the translations. However, we are not responsible for the veracity of their contents. The activities of individuals described herein should not be construed as "typical" behavior of Japanese people nor reflect the intention to portray the country in a negative manner. Our sole aim is to provide examples of various types of reading matter enjoyed by Japanese.