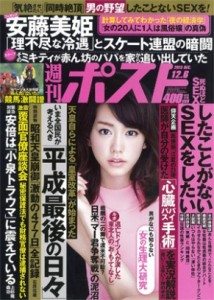 It was two years ago when Shukan Post attempted to quantify the number of women with experience in the adult video industry.
For its December 6 issue, the tabloid takes on a similar challenge: estimating the number of women who have toiled in the fuzoku industry, which is the commercial sex trade.
The magazine turns to economist Yasuyuki Iida, the author of "Nightnomics," released in September by publisher Fusosha, who says that five percent of women in Japan have had such experience.
In crunching the numbers, the author begins by estimating that there are 10,000 clubs, bars and parlors offering sex nationwide. "After observing the Web sites of a number of establishments, we can assume that each employs 30 women on average," says Iida. "That puts the number of women actively employed at 300,000."
The next task is to determine the average length of employment. The available information, however, is a bit sketchy.
Iida settles on 10 years as the average tenure, which is based on data from the Ministry of Justice regarding women taken into protective custody at correctional facilities in the 1960s.
"As a result" — of the 300,000 and 10-year figures — "there are 30,000 women entering the trade and another 30,000 women retiring each year," says the author.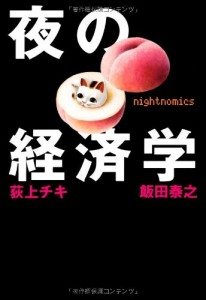 Iida then postulates that the average woman enters the biz between the age of 25 and 29. Census data for 2012 indicates that a total of 700,000 women fall within in that age group. If 30,000 women within that total were to then enter the fuzoku trade, that would represent slightly less than five percent (4.29) of that total.
Of course, warns Shukan Post, such a crude methodology is likely to include a wide margin for error.
Iida, who calculates the annual value of the fuzoku industry to be 3.5 trillion yen, agrees with this assessment, saying that a lack of recent data from the ministry is disconcerting.
"So as to the 1-in-20 result, please consider the basis of the calculation," he says.
Source: "Odoroki no suikei wo hapyo 'josei no 20nin ni hitori ga fuzoku-jo!?'" Shukan Post (Dec. 6, pages 154-155)
Note: Brief extracts from Japanese vernacular media in the public domain that appear here were translated and summarized under the principle of "fair use." Every effort has been made to ensure accuracy of the translations. However, we are not responsible for the veracity of their contents. The activities of individuals described herein should not be construed as "typical" behavior of Japanese people nor reflect the intention to portray the country in a negative manner. Our sole aim is to provide examples of various types of reading matter enjoyed by Japanese.