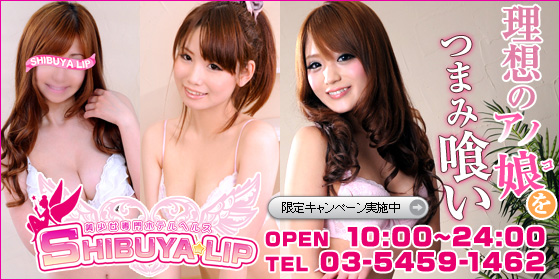 The Japanese government's Earthquake Research Committee announced on February 9 that the risk of a magnitude 7 earthquake striking the southern Kanto region, which includes Tokyo, remains at about 30 percent within the next decade and about 70 percent over the next 30 years.
Naturally, daily tabloid Tokyo Sports (Feb. 12) finds it important to give its readership a heads up on what a fuzoku parlor patron might want to consider if the Big One strikes while in the middle of a sex session.
First off, the daily begins, earthquake prediction is mostly a futile endeavor, so you never know when a tremor will strike. Readying yourself to be able to explain to your wife or girlfriend what activity you were engaged in when the earth moved might be a fine place to start.
More importantly, there is the matter of survival, which could hinge on a man's ability to control his sexual drive.
Akira Ikoma, editor of a guide to men's entertainment called Ore no Tabi (My Journey), tells Tokyo Sports: "At a soapland (erotic bathhouse) in Chiba, customers and staff members rushed out of the building, many of them still wrapped in bath towels."
When the aftershocks had settled, the working girls were afraid to return to their jobs, but the male patrons wished to re-enter, so to speak.
It should be noted that this very tabloid deftly covered the aftermath that unfolded in front of a soapland in Shibuya following the Great East Japan Earthquake in March of last year.
"For a customer," Ikoma continues, "he's going to waste a fair bit of cash if he doesn't go all the way. That was their top priority as opposed to any fear regarding aftershocks."
It is often claimed that men tend to stiffen up when confronted with life-and-death situations, with a desire to want to leave behind offspring being the generally accepted reasoning. This, Tokyo Sports suggests, could be why the Chiba customers craved to continue copulating.
Keep in mind that structures may not be able to withstand aftershocks. "You must control yourself," Ikoma warns — after all, staff members at these types of joints cannot be relied upon for proper emergency guidance. "There are no evacuation manuals so you need to secure your own safety."
Suffering a heart attack is another possibility. "With increasing numbers of elderly patrons frequenting these clubs, some have AED machines on the premises. You inquire before hand."
Source: "Moshimo fuzoku pureechu daijinshin ga kitara anata ha dousuru," Tokyo Sports (Feb. 12, page 26)
Note: Brief extracts from Japanese vernacular media in the public domain that appear here were translated and summarized under the principle of "fair use." Every effort has been made to ensure accuracy of the translations. However, we are not responsible for the veracity of their contents. The activities of individuals described herein should not be construed as "typical" behavior of Japanese people nor reflect the intention to portray the country in a negative manner. Our sole aim is to provide examples of various types of reading matter enjoyed by Japanese.