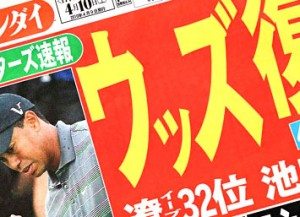 After efforts by the authorities to crack down, the practice of so-called enjo kosai ("compensated dating"), a euphemism for teen prostitution, appears to be on the rise again.
Nikkan Gendai (Apr. 10) reports several instances of police nabbing teen tarts and their adult johns, including three arrests this past week alone.
In all three cases, the johns were said to have met up with the girls through "encounter sites" on the web.
What's surprising, the tabloid reports, is how cheap such recreational activities have become. The 30-year-old real estate developer caught with a 17-year-old high school student told police she had agreed on 5,000 yen to do the dirty deed. That's less than drinking in a cheapo snack bar.
"Perhaps due to the prolonged recession, prostitution is being hit by deflation," says "pink" journalist Yukio Murakami. "Until a couple of years ago the market price for a high school girl had been around 25,000 yen. But after the "Lehman Shock" in 2008, it dropped to 20,000 and now to around 15,000 yen.
"Maybe it's the spirit of the times, but these days young girls don't have any interest in designer brand goods," he adds. "In fact they hardly spend at all. And times are harder for salarymen as well, so the price has dropped.
"College students or OLs are even cheaper than high school students — maybe around 10,000 yen. And for housewives past age 35, the bottom has dropped out of the market. There are some who price themselves like home appliances, at 9,800 yen including the hotel room charge. An incredible bargain."
From June, a new law regulating financial services goes into effect that will prevent housewives from borrowing money without their husband's knowledge. This, the tabloid speculates, might lead to rampant "dumping" of sex commodities. It might even come to the point that, to boost revenues, women sell their bodies to achieve maximum turnovers, such as ultra-quickie deals of 5 minutes for 5,000 yen.
According to Murakami, another new development is hanami-baishun (flower-viewing prostitution), where customers can get a deri heru (sex dispatch service) shop to send a girl to meet them in a public park or garden beneath a cherry tree in full bloom — although that's not necessarily where the sexual services will be dispensed. (K.S.)
Source: "Enko mo cho defure jidai ni totsunyu," Nikkan Gendai (Apr. 10, page 7)
Note: Brief extracts from Japanese vernacular media in the public domain that appear here were translated and summarized under the principle of "fair use." Every effort has been made to ensure accuracy of the translations. However, we are not responsible for the veracity of their contents. The activities of individuals described herein should not be construed as "typical" behavior of Japanese people nor reflect the intention to portray the country in a negative manner. Our sole aim is to provide examples of various types of reading matter enjoyed by Japanese.