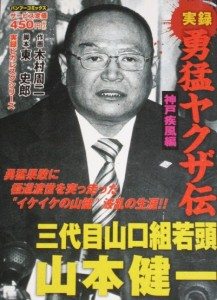 "Excuse me, but I'd like to spend the night," said the man, who appeared in his mid-60s, to the receptionist at the love hotel.
That, writes Shoko Harano — who has been chronicling her three-year tenure at a Tokyo love hotel for Nikkan Gendai (Feb. 18) — was not the expression habitually used by customers when checking into such establishments, who would normally use the phrase asa made (until morning) when requesting overnight accommodations.
The man appeared to be completely out of it. Moreover, he was alone, and carried his belongings in two bulging shopping bags.
"His footing seemed a bit unsteady and he was struggling with the bags. While we don't usually provide a porter service I asked the room maid to give him a hand and help him get settled," writes Harano.
The next morning when Harano arrived for work, the night clerk going off duty asked her what she should do with the two bags left behind by that same customer from the night before, who upon his departure had requested that the clerk "discard the stuff I left in the room."
As waste must be separated in Japan, they began looking through the bags' contents. Along with articles of clothing was a packet of about 30 letters. Some had appeared to be addressed to normal residences, but then toward the end the address changed to Fuchu Prison, a large penal facility in western Tokyo.
"Twenty years will be a long time. Hang in there," one handwritten letter exhorted its recipient.
From the letters' contents, it soon became clear that the customer had been a yakuza. And 20 years is a pretty long sentence. What had the man done to warrant such a long stay in stir? Could he have slain the leader of a rival gang? The letters didn't say.
Harano was startled by one more thing she found among the old man's possessions — a cell phone. Twenty years ago such mobile communications had not existed. And furthermore the phone itself appeared to be a recent model. Probably the man had received it from someone who had been waiting for him when he was released from prison, but was no longer with him at the time he checked into Harano's hotel.
Leaving behind his letters, cell phone and other remnants of his past life, the mysterious old yakuza departed Harano's hotel that morning with nothing but the clothes on his back. Was this mysterious modern-day Rip van Winkle determined to embark on a new start? Or merely to fade away for good? (K.S.)
Source: "Aru hi, furatto arawareta 60-dai no ojisan ga suteteitta mono to wa," Nikkan Gendai (Feb. 18, page 19)
Note: Brief extracts from Japanese vernacular media in the public domain that appear here were translated and summarized under the principle of "fair use." Every effort has been made to ensure accuracy of the translations. However, we are not responsible for the veracity of their contents. The activities of individuals described herein should not be construed as "typical" behavior of Japanese people nor reflect the intention to portray the country in a negative manner. Our sole aim is to provide examples of various types of reading matter enjoyed by Japanese.