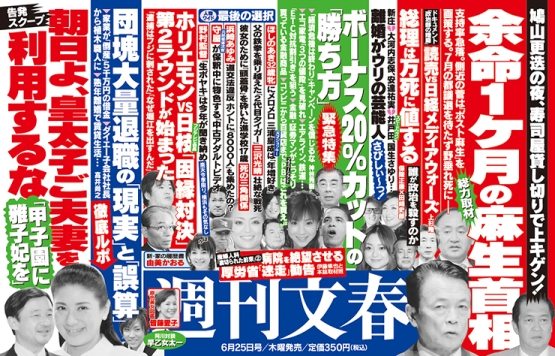 "The other day, a neighbor who my husband and I have known for about 20 years dropped by our place for a drink," writes an anonymous female contributor in the June issue of Takeshobo's Ai no Taiken Special Deluxe, as introduced in Shukan Bunshun (June 25).
"That day my husband drank too much and passed out. The neighbor and I continued drinking and our conversation turned to sex, such as how many times a week we did it with our partners and more recently how we hadn't done it for a while.
"Anyway, we began playing footsie under the table. As my husband emitted snores just a few meters away, I was surprised when he suddenly started to finger my crotch. I guess the fact that it was the finger of someone other than my husband was what really turned me on.
"His finger probed around inside me and began whipping me to a froth. We very quietly moved to the next room and I let him penetrate me. He was also skilled at cunilingus — it felt great."
The writer's handle is rendered as "Tonari no kyaku wa yoku tachi suu kyaku da," a naughty variation on a famous Japanese tongue twister, the original of which translates, "the guest of my neighbor is a guest who often eats persimmons." In this version, "tachi suu" (to suck an erection) replaces "kaki kuu" (to eat persimmons) in the original phrase.
Source: "Shukujo no zasshi kara," Shukan Bunshun (June 26, page 117)
Note: Brief extracts from Japanese vernacular media in the public domain that appear here were translated and summarized under the principle of "fair use." Every effort has been made to ensure accuracy of the translations. However, we are not responsible for the veracity of their contents. The activities of individuals described herein should not be construed as "typical" behavior of Japanese people nor reflect the intention to portray the country in a negative manner. Our sole aim is to provide examples of various types of reading matter enjoyed by Japanese.