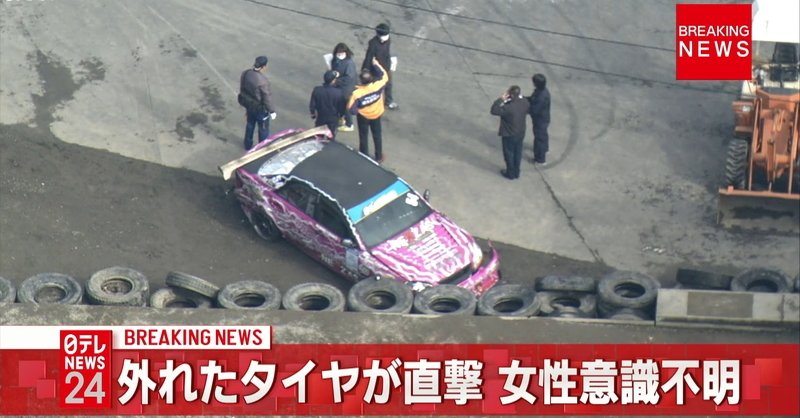 TOCHIGI (TR) – A woman was seriously injured by a tire that came off a race car during a drift racing competition, police said on Sunday.
Shoko Suzuki, 35, was struck in the back by the race car's front right tire that came loose during a practice run for the Nikko Circuit competition at around 9 a.m. in Utsunomiya City, Tochigi Prefecture, Nippon News Network reports (November 19).
Suzuki was hospitalized unconscious in serious condition, and the 36-year-old male driver of the car, which crashed after the tire flew off, suffered light injuries.
"The tire came off when I took a sharp left," the driver told police.
A witness said the tire "came off and bounced once or twice before it flew into the staff seating area."